Angry Birds Characters Spotted in Their Natural Environment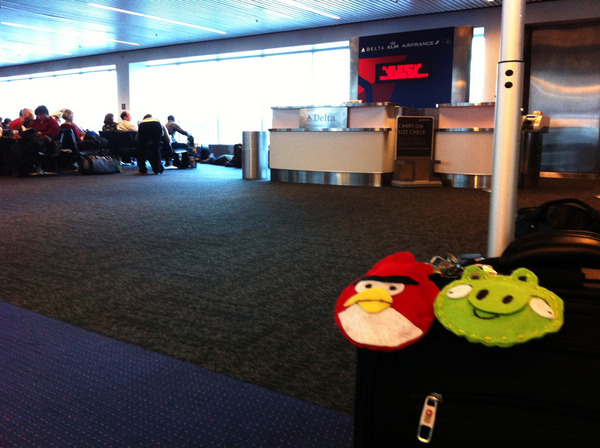 Yes, those are felt versions of the Angry Birds mobile game characters chilling at the airport. How did they leap from my phone onto my bag?
Well, luckily for me, my seven-year-old niece got to choose the theme for my sister's annual DIY Christmas gifts. Being of sound mind and body, she chose Angry Birds. And thereby, my entire family received sets of perfectly rendered Angry Birds Christmas ornaments.
Below, a live-action Angry Birds scene.