What Will Apple Buy With Its $51 Billion?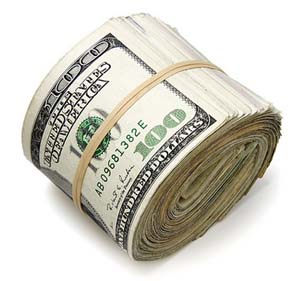 Less than 1 percent, or 0.75 percent, to be exact. That's the return Apple Inc. got on its investments over the past fiscal year, according to a regulatory filing. That's less than my savings account earns. The difference is that my savings account has very little money in it and Apple is holding on to $51 billion in cash and reserves. Investors aren't happy. They think the money could be put to better use. For comparison, Apple's stock has climbed 60 percent during the past fiscal year, according to
Bloomberg
's Adam Satariano. And even the Dow Jones Industrial Average and Standard & Poor's 500 Index both jumped about 10 percent -- or more than 13 times Apple's return -- over the same period.
Surely Apple is going to do something with all of that money, but what? (During one of the company's recent conference calls, CEO Steve Jobs said that he was planning to use the cash for "strategic opportunities" that might present themselves.) Executives are, for the most part, keeping their lips sealed, but that hasn't stopped bloggers and other members of the tech community from making some predictions. Here, some of the most interesting possibilities that have received ink over the past couple of weeks:
Manufacturing Facilities: Following the news a couple of weeks ago that Foxconn International Holdings Ltd., Apple's primary manufacturer, was raising wages to combat worker suicides, Dennis Hildebrand, an analyst who is frequently cited by Fortune, told me that he could see Apple using some of its cash to build its own manufacturing facilities overseas. "Foxconn has timed this perfectly going into the holiday season," Hildebrand told me. The wage increase was just the beginning of this story, he suggested, because "Foxconn is very powerful." By building its own manufacturing centers, Apple could sidestep Foxconn completely.
A Social Network: "Steve Jobs is definitely interested in building his own social network," according to Tommy Toy at PBT Consulting. "This started with PING, a social network for iTunes members. But, that effort has all but failed." Why start from scratch when you have the money to buy something that's already proven itself? "Facebook may make sense, as crazy as it sounds," Shaw Wu, an analyst at Kaufman Brothers, told the New York Times. "It'd be a game-changer." Peter Kafka of All Things Digital also wondered if Facebook was on Apple's "shopping list," as he put it.
Electronic Arts: With a market cap of a little over $5 billion, Apple could snatch up the biggest game studio and still have money in the bank. The rumors started when Guy Adami, a financial analyst, announced on CNBC's "Fast Money" program that "he had been hearing 'chatter' about Apple 'eyeing' Electronic Arts for a potential buyout," according to IGN Entertainment, a leading media company focused on the gaming industry.
Netflix: "Even though I have said before that Amazon is likely to eventually acquire Netflix, a new possibility has emerged with the Apple iPad," wrote Sramana Mitra back in May. "Netflix could very well become the iTunes store for Apple in the film and video category. With Apple's seemingly limitless profits, a $5 billion-$6 billion acquisition is a no-brainer when the synergies are so strong." The Wall Street Journal followed up on the story just last week, adding that Netflix has managed to do -- and do very well -- something that Apple hasn't: "persuaded millions of people to fork over monthly fees to watch movies and TV shows."
A Steve Jobs Replacement: Largely credited with the success of Apple, Steve Jobs is often portrayed as being super-human, but he will need to be replaced eventually. "Someone as good as Jobs ... might be running another company now, and one way to hire that person would be to buy that company -- as Apple did when it rehired Jobs by acquiring his post-Apple firm, NeXT," wrote Peter Cohan on AOL's DailyFinance site. If they don't, he warned, "Apple will probably go back to being what it was under his predecessor, John Sculley: a company that limps along with old products but struggles to innovate."
Image: Andrew Magill/Flickr.