The Most Popular Facebook Apps
It's no surprise that FarmVille is still the most popular application on Facebook: Yesterday, more than 16 million people logged in to water their crops and plant new seeds. You might find some of the other apps that cracked the top 10 list of daily active users, though, interesting. Windows Live Messenger?
According to Dharhmesh Mehta, Microsoft's Director for Windows Live product management, who spoke to ReadWriteWeb, more than 250 million chat conversations have already taken place between Messenger and Facebook since Microsoft started rolling out the latest version just three months ago. That's about 1.5 billion minutes of chat.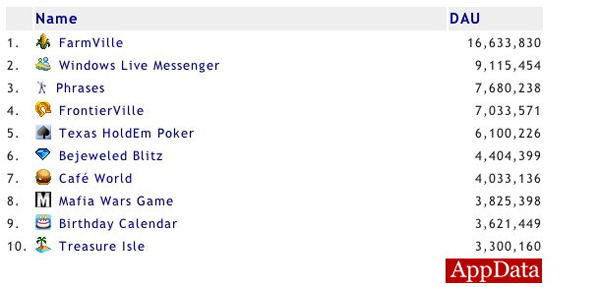 Read the full story at ReadWriteWeb.