Returning to the office after Thanksgiving, I found a small package from Google China waiting for me at my desk. I opened it up to discover that it was a booklet from Google China's Corporate Social Responsibility team, and a stack of postcards. The items describe the 2010 Google China Social Innovation Cup, in which Google doled out renminbi to university students who had "grassroots, innovative solutions" to pressing social issues.
Now, I'm not knocking the idea of giving 28 teams of college kids money to do good. That's obviously a fine and worthy thing of Google to do.
But I couldn't help noticing that something about the postcards got lost in translation. Or maybe the design is just really terrible. For years, I thought that "desktop publishing" look had gone out with Regis Philbin shiny ties. Now I come to find out the whole aesthetic was just lurking in China! To my eyes, these postcards are like a throwback to Microsoft Publisher 1.0, or maybe that Apple IIe layout program PrintShop. I'm not even sure the Booster's club for my hometown Ridgefield High School Spudders could create postcards quite this... ugly odd.
And don't tell me the Chinese don't have good design sense. Just check out this flickr set of gorgeous Chinese graphic posters.
In any case, here I present ten of my favorites from the Google postcard collection with the English text included on the back. If you ask me, this design sensibility deserves to be a meme.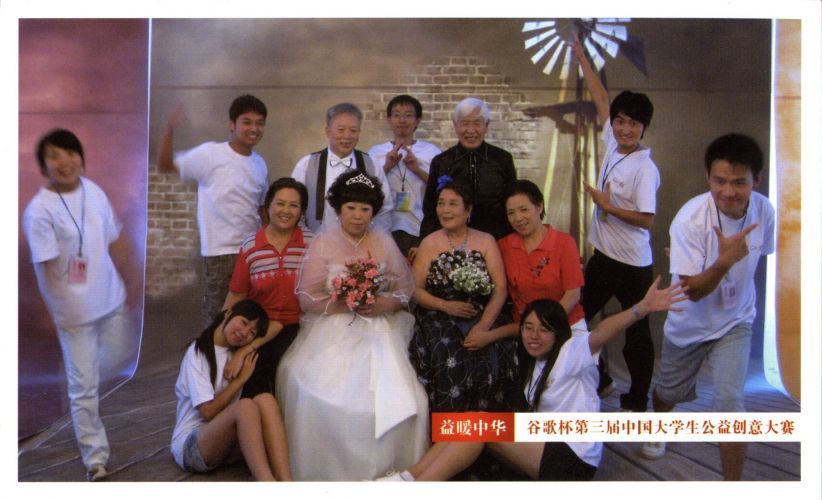 We want to hear what you think about this article. Submit a letter to the editor or write to letters@theatlantic.com.