Spaceport America: The Future of Space Travel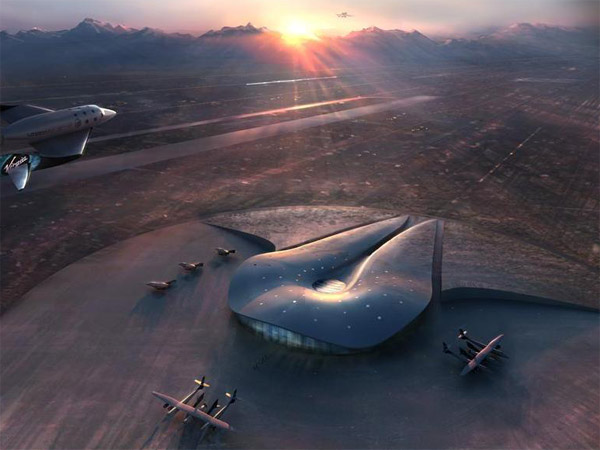 Last weekend, Sir Richard Branson, Governor Bill Richardson and others gathered in the middle of a desert outside of Truth or Consequences, New Mexico, to dedicate the two-mile-long "Governor Bill Richardson Spaceway" at the nearly-completed Spaceport America, the world's first commercial spaceport. As Space Shuttle Discovery prepares for its final flight, here's a look at what promises to be the future of space travel.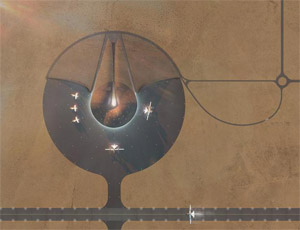 Moving away from the Space Shuttle program that has been in operation for nearly three decades now, NASA has focused its efforts on developing a new spacecraft that can bring passengers to the Moon and Mars. But that program -- called Project Constellation -- could soon come to an end. Earlier this year, President Obama proposed cutting funding to Constellation; he asked private corporations to step up and oversee the development of the next low-orbit vehicles.
"New Mexico is not only helping to launch the commercial spaceflight industry, but we are launching new jobs and opportunities for the people of southern New Mexico," Richardson said, according to a press release put out by Virgin Galactic. "Today marks a significant milestone on our historic and exciting journey."
Virgin Galactic will serve as the anchor tenant at Spaceport America. The company's mission control center and astronaut preparation facilities will also be housed at the spaceport, which is slated to open in 2011. It is expected that the spaceport will hold two WhiteKnightTwos, the carrier that will launch the SpaceShipTwo into, well, space. The spaceport will hold five SpaceShipTwos, suborbital spaceplanes that will carry up to six tourists each willing to pay $200,000 per seat.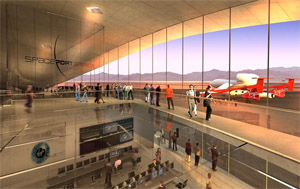 By using regional construction techniques and local materials, Spaceport America has achieved LEED Platinum accreditation and claims to be both sensitive to the surroundings and sustainable. Dug into the surroundings, the spaceport is protected from the extremes of the area's climate and makes use of westerly winds for ventilation. On either side of an entry passageway "a series of earth tubes precondition the interior's air and a ground-source heat pump helps reduce HVAC needs by a substantial 50-70%," according to
Inhabitat
.
The runway that was dedicated last weekend is 42 inches thick and designed to support almost every aircraft currently in existence.
If all goes according to plan, Discovery, the oldest spacecraft in NASA's fleet, will launch for the last time tomorrow afternoon. After its 11-day mission to the International Space Station, Discovery, which has been in service since 1984, will be retired to the Smithsonian Institution's National Air and Space Museum. Two other shuttles, Endeavour and Atlantic, will remain in service until next year.
Images: Foster+Partners.