Robots Dance and Sing in Old Swedish Nuclear Reactor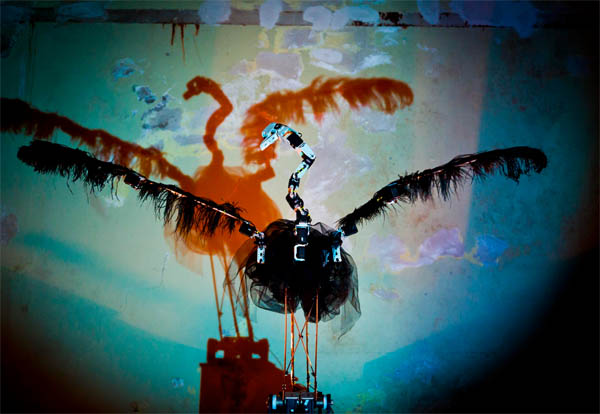 Sweden's first nuclear reactor, decommissioned in the 1970s, is the site of a new animatronic opera.
The series of performances by robots like the dancing robot swan Robocygne (pictured above) begin today and run through the 21st. The Reaktor 1 at the Royal Institute of Technology in Stockholm was designed for scientific research. You can check out an amazing panorama of the space here.
There are a bunch of other robotic performers, including Olimpia, "a three-meter tall, three-dimensional creation built from rusty and patinated machine parts that dance in a curiously human-like manner whilst singing an aria from The Tales of Hoffman."
And don't miss these other arty acts, as described in the English translation of the opera's press release:
In this exhibition there are other curious items such as an interactive copper tree singing Handel's Ombra mai fu, accompanied by vibrating brass loudspeaker leaves, a tub with dark water where a dancer interactively dances to the Pearl Fisher duet by Georges Bizet, and an electro mechanical miniature version of the ballet Petrushka.
Hat tip: Rita King.