Picture of the Day: Wikipedia's Largest Image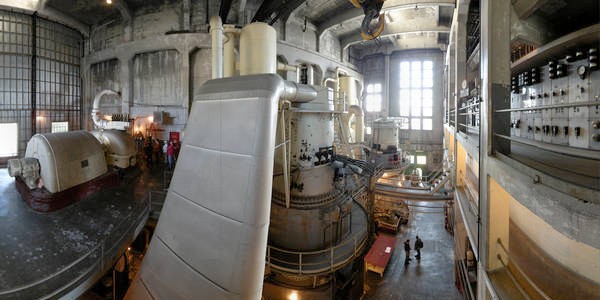 Bragging rights for the largest image on Wikipedia go to the Georgetown Steam Plant tucked away in a neighborhood of Seattle. Built in 1906 for the Seattle Electric Company, the plant is one of the first structures on the West Coast built using reinforced concrete. Originally an oil-fired plant that was used to power the Interurban Railway between Tacoma and Seattle, the Georgetown Steam Plant converted to coal in 1917.
Today, the plant is recognized as a National Historic Landmark (named to the list in 1984). Owned by Seattle City Light, the public electric utility for the city, the plant hosts a museum that opens the facility to the public and seeks to restore and maintain the structure.
You can open the full-size 25-megabyte, 461-megapixel panorama here.
Via Switched.