Picture of the Day: Typographic Maps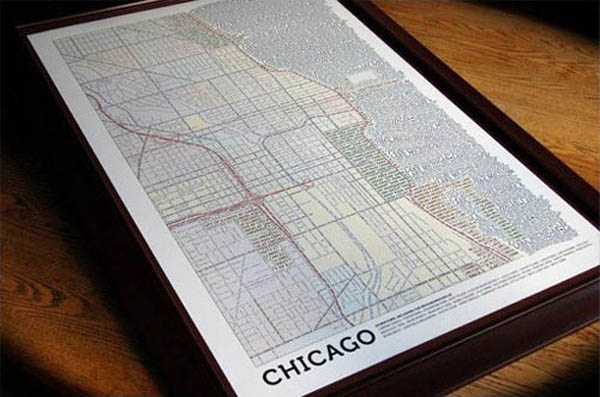 These maps were created by cartography company Axis Maps using only typography. The company's artists manipulate words to express physical locations and to show distinctions between coastlines, avenues, neighborhoods and other indicators found on more traditional maps. From the company's website:
These unique maps of Chicago and Boston accurately depict the streets and highways, parks, neighborhoods, coastlines, and physical features of the city using nothing but type. Only by manually weaving together thousands upon thousands of carefully placed words does the full picture of the city emerge. Prints are available.
Images: Axis Maps.