Picture of the Day: Secret Missile Launch Off California Coast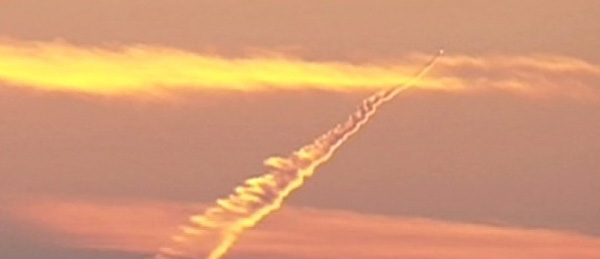 A missile was launched 35 miles off the coast of California last night, but nobody in the military will tell Wired's Noah Shachtman who was responsible. "Several different offices are looking into it," Anthony Roake, a spokesman for Air Force Space Command, told Shachtman. "I'm reaching blanks with the folks I've talked to."
The launch was captured by a local CBS television crew around 5 p.m.
Via Wired.