Picture of the Day: Highest Point on the Moon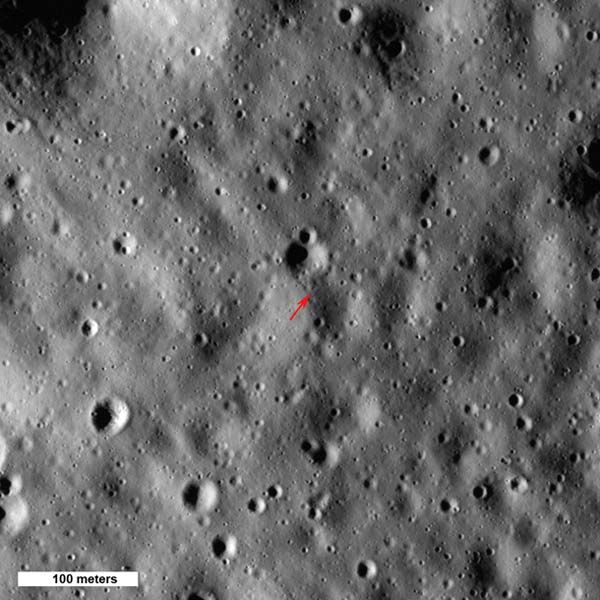 That spot where the arrow is pointing has been determined to be the highest point on the moon by the Lunar Reconnaissance Orbiter. At 35,387 feet above the average lunar elevation, it's more than a mile higher than the summit of Mount Everest. From here, it doesn't look very impressive and it probably isn't all that impressive from the ground, either, as the slope is only about three degrees.
"According to the LRO page, this region of the Moon has such a high elevation probably due to the monster impact that formed the 2500-km-wide Aitken Basin at the Moon's south pole," wrote Phil Plait at Discover Magazine's Bad Astronomy blog. "The debris piled up all over the place, and near this position would've been tremendous. Imagine! Several billion years ago, an asteroid perhaps 200 km (120 miles) across plows into the Moon at a speed 30 times faster than a rifle bullet. A huge hole is excavated, and all that debris has to go somewhere. Even on the lunar equator, 2700 km (1600 miles) away, ejecta material falling piles up to depths of 10,000 meters! Incredible!"
Image: NASA/GSFC/Arizona State University.