Picture of the Day: Biomimicry as Storefront Window Display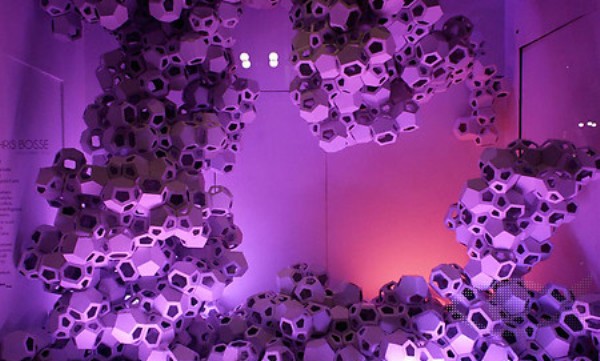 Taking cues from the structure of coral reefs, designer Chris Bosse of the Laboratory for Visionary Architects (LAVA) created a massive sculpture that fills the window of la Rinascente's Piazza Duomo store in Milan. This is just the latest in a long-line of biomimicry design projects that take coral as inspiration.
Using 1,500 recycled cardboard pieces, Bosse "explores the intelligence of natural and architectural systems," explained design site Dexigner. "The sculpture plays with space by climbing up walls and arching over to create coral caves. Based on the geometrical structures of sea foam and corals, the colourful reef comes to life through dynamic lighting and sound."
Image: Dexigner.
View more Pictures of the Day.