Original Apple-1 Computer Expected to Fetch $200,000 at Auction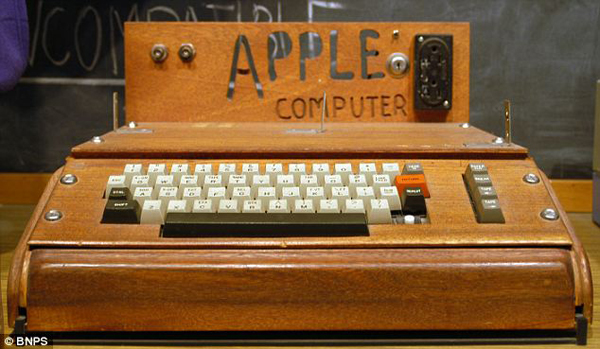 One of the 200 original Apple-1 computers, hand-built by Steve Wozniak in 1976, is going up on the auction block. The computer, which will be sold through Christie's of London on November 23 and is expected to bring between $161,600 and $242,400, originally sold for $666.66. It comes complete with packaging, manuals, a letter from Steve Jobs and more.
This example will be the first ever to be sold by a major auction house when it goes under the hammer at Christie's of London.

It proves the growing interest in early computer technology and highlights how quickly home computing has advanced in the last 30 years.

Incredibly it comes with the original packaging, instruction manuals and a signed letter by billionaire Jobs, who is still head of the company.

The Apple-1s were the first fully pre-assembled computer to be produced, but even so did not come with a monitor or keyboard.

Museums and a new breed of collector are desperate to get their hands on these early examples.

Early geeks would have had to part with $666.66 (£410) to buy one of the first Apples.

Its designer, Steve Wozniak, liked repeating digits - and it was sold to a local shop for $500 plus a one-third mark-up.
Read the full story at the Daily Mail (UK).