NASA Mission Completes Flyby of Comet Hartley 2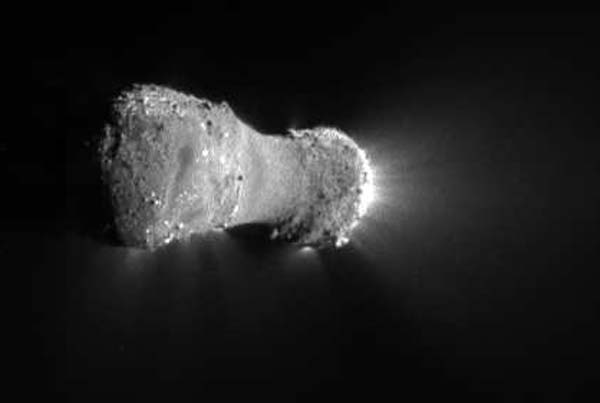 This morning, NASA's Deep Impact, a space probe launched five years ago to study comets, successfully completed its 435-mile flyby of Comet Hartley 2's nucleus. (The comet is officially designated 103P/Hartley). A small comet that orbits every 6.46 years, Hartley 2 was discovered back in 1986.
Deep Impact has turned its antenna back toward Earth and is transmitting pictures like the one seen above. "The first raw images have just arrived and, even without processing, they are spectacular," according to SpaceWeather.com. Part of the EPOXI mission led by the University of Maryland, Deep Impact hopes to determine the make-up of the comet's nucleus and where it originated.
NASA is holding a press conference this afternoon at 4 p.m. EDT, which you can follow live at NASA TV, to release more information. New images will also be made available at that time.
Image: NASA.