For Sale: Aircraft Carrier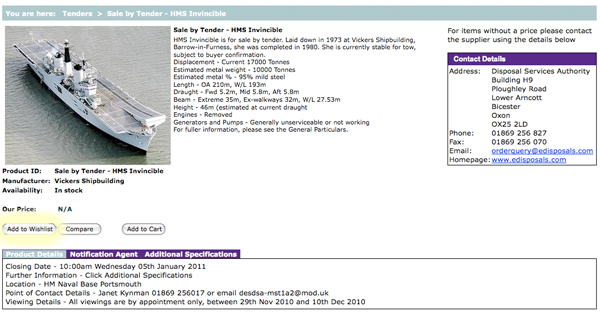 What do you get for the person who has everything? An aircraft carrier. Because even if they have everything else, chances are they don't have a 17,000-tonne, British aircraft carrier like the HMS Invincible. Seriously, you can add it to your wishlist.
There is one bummer, though. The engines have been removed, which means you'll need some massive tugboat to tow it to your lair.