Anniversary of the Web, Facebook's Gmail Killer, YouTube Uploads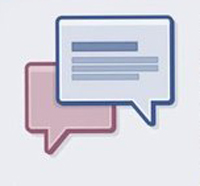 Usually, Close of Business is our video series, which delivers you the day's top news in two quick minutes. With Alexis off for the day and in New York, though, I'm going to quickly summarize the biggest stories of the day using the old-fashioned method.
-- Today marks the 20th anniversary of the day that Tim Berners-Lee proposed the web. A British engineer and computer scientist, Berners-Lee still serves as the director of the World Wide Web Consortium, which is charged with overseeing the continued development of the web. You can read his complete "WorldWideWeb: Proposal for a HyperText Project" here. The Abstract:
HyperText is a way to link and access information of various kinds as a web of nodes in which the user can browse at will. Potentially, HyperText provides a single user-interface to many large classes of stored information such as reports, notes, data-bases, computer documentation and on-line systems help. We propose the implementation of a simple scheme to incorporate several different servers of machine-stored information already available at CERN, including an analysis of the requirements for information access needs by experiments.
-- On Monday, Facebook is holding a press event on their San Francisco campus. It's expected that the social networking site will announce a new mail service integrated into the site that has been called, repeatedly, a "Gmail Killer." "Facebook is building a full-fledged webmail client," according to TechCrunch. Nicknamed "Project Titan," the Facebook team has been working on the new roll-out for months. In related news, it was announced that Paul Buchheit, the man credited with coining Google's "Don't be evil" motto and the father of Gmail, is leaving Facebook, where he has worked for the past year, to join Y Combinator.
-- Every minute of every day, YouTube users upload an average of 35 hours of new content to the streaming video site. The YouTube team is aiming to bump that rate up to 48 hours every minute, which would mark 100% growth since March 2010. Read the full story at InformationWeek.
And that's your Close of Business. We'll be back with more on Monday.
See more video from The Atlantic Technology Channel.