The World's First Artificial Heart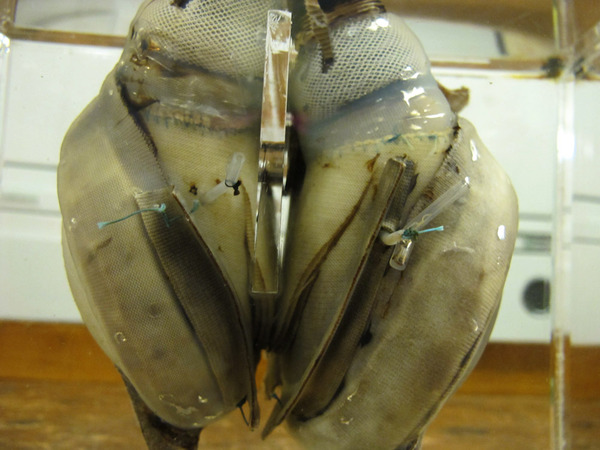 This is the world's first total artificial heart.
Surgeons Domingo Liotta and Denton Cooley placed it into Haskell Carp's chest on April 4, 1969 in Houston. They removed it 64 hours later when a donor heart became available.
But the heart did what it was supposed to do, explained Judy Chelnick, an associate curator at the Smithsonian's National Museum of American History. The patient did not live long, but not because the manmade heart malfunctioned. It worked just fine, laying the stage for many later variations.
The piece of medical history is now stored in a formaldehyde solution in a cabinet behind the scenes at the museum. The NMAH had kindly invited us over to look at their patent medicine collection, and we just happened to stumble upon Chelnick going about her business.
She pulled the heart from a cabinet and set it on a cart for us to look at. The cabinet looked like this:
As you stare at the heart, what's striking is that it looks so rugged and industrial, almost steampunk. Somehow it reminded me of a gas mask from World War I. This is not a bright and shiny object. In the top photo, check out the blue thread and the mesh; they mark this prototype as the product of human hands.
I couldn't stop staring down into the two chambers of the heart. I had one of those obvious realizations that feel profound anyway:
the heart is really just a pump
.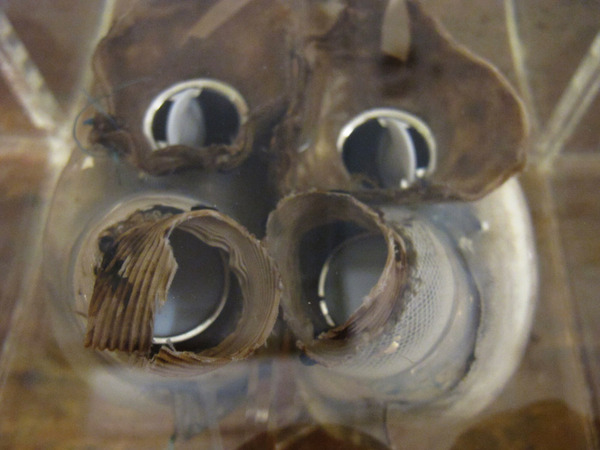 As I snapped pictures circling the heart, I was particularly struck by the coagulated blood on one of its chambers. It reminded me that this mechanical object had been in a human's body for almost three days, and it had simulated his heart.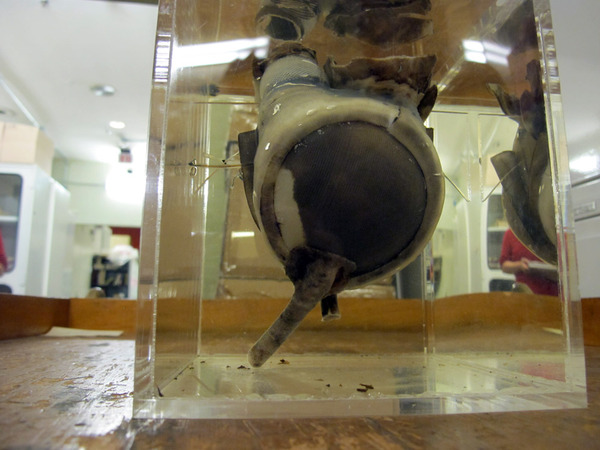 Update: As drjayo notes in the comments, these are the drive lines that supplied the hydraulic power for the pumping chambers.
They made sure the blood came in and the blood went out, and Carp stayed alive.