The Press Packet That Launched Windows 1.0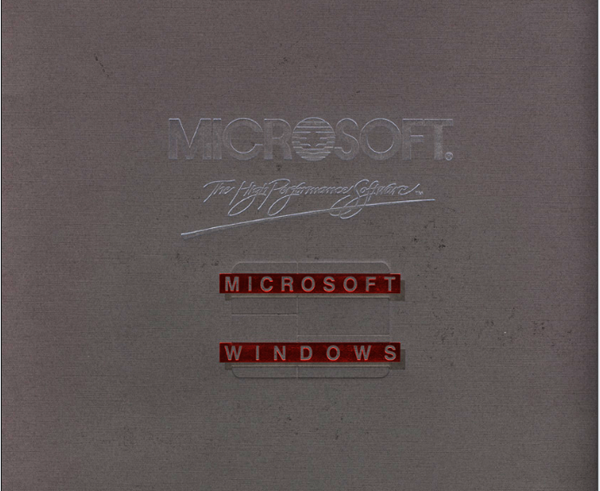 As a lover of history, one thing I worry about on a daily basis is that we aren't preserving archival information about software well enough. I don't just mean the bits themselves, but all the atoms that surrounded them. The manuals and self-help books, the retail displays and yes, even the press packets.
For example, who is archiving the universe of Where In The World is Carmen Sandiego? (Perhaps only Mizuko Ito?) Yet for a certain generation of kids, it was one of our earliest bases of geographical knowledge. Where else did a ton of 9-year-old Americans willingly learn fun facts about Colombo, Sri Lanka? That Broderbund logo could still send me into a cold sleuthing sweat.
In any case, Ray Ozzie, Microsoft's Chief Software Architect, did his own small part to preserve our software legacies. He posted the original press packet handed out at the launch of Windows 1.
Beyond its kitsch and "That's so OLD-LOOKING" value, there is actually historically important information in the packet. For example, we see that when Microsoft put out a feature comparison chart -- nominally looking at its competitors -- we don't see Macintosh. Instead, we see GEM, Digital Research's graphical user interface, and IBM Topview. That's meaningful as a statement of how Microsoft wanted the press to see its business and precisely why we need more software ephemera and institutional documents.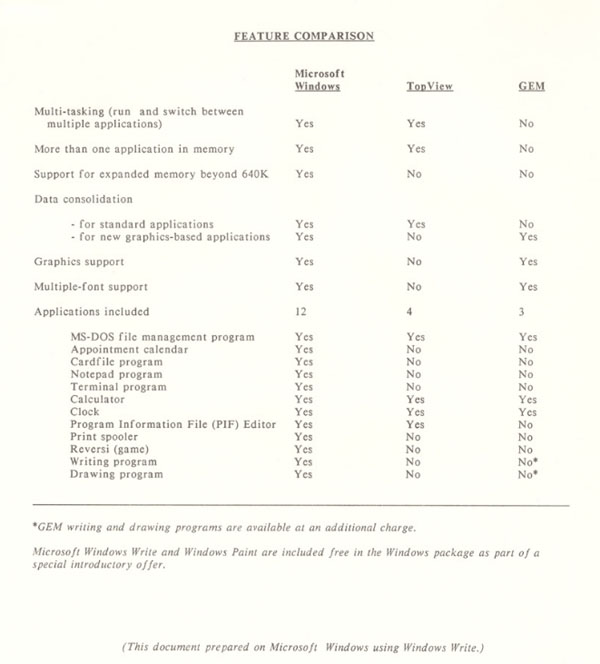 Oh, and you gotta love the screenshots. Just look at that GUI! It just screams EASE OF USE.