Picture of the Day: World's Longest Tunnel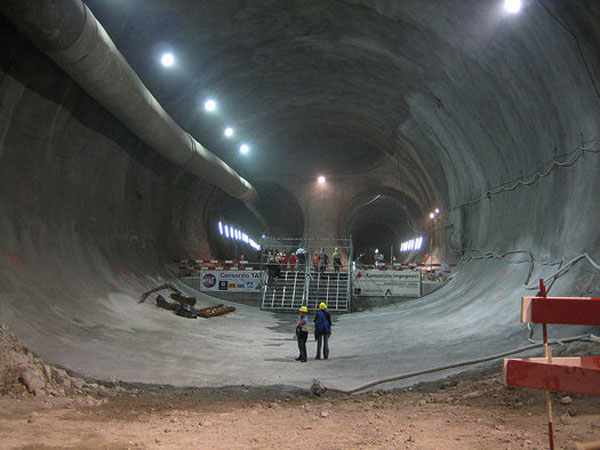 It took 14 years, but the Gotthard Base Tunnel, two parallel tubes more than 35 miles in length, has finally broken out of the Swiss Alps. It will take several more years to complete (it's actually ahead of schedule), but several publications today have taken time to mark the considerable achievement: It is now officially the longest tunnel in the world.
After drilling an 800-meter tunnel vertically into a mountain, the team responsible for Gotthard worked from the middle out. When completed, the tunnel will connect northern Italy to southern Germany. It is the first of three massive projects; the other two tunnels will connect Austria and France to Italy.
Read more at Popular Science.