Picture of the Day: Robot Performs With Human Dance Troupe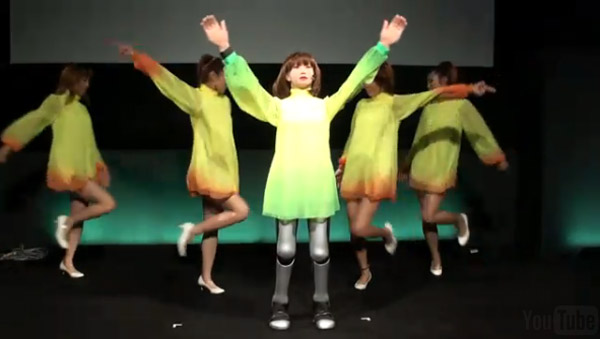 Meet HRP-4C. HRP-4C, a robot designed to resemble a 20-something Japanese woman, has been taught by her creators, Kawada and AIST, how to dance, sing and strut. HRP-4C performed live with a human dance troupe for visitors to the Digital Content Expo held in Tokyo recently.
"The real story isn't how smoothly the HRP-4C moves, however, it's that the robot can interact with humans for entertainment in a way that's watchable," wrote Aaron Saenz at Singularity Hub, a website that included Kawada's HRP-4C in its Best Robots of 2009 list. "This is real art. A little basic, perhaps, but real art. As robots improve in quality, we'll only see more of this blending of machines and humans for performance. Previously, and even now, such dancing displays have been appreciated more for their novelty than their quality. Eventually, however, we'll have robots that can dance and sing with humans on equal footing."
Watch the full video below:
Read more at Singularity Hub.
Via BoingBoing.