Picture of the Day: Obama Signs iPad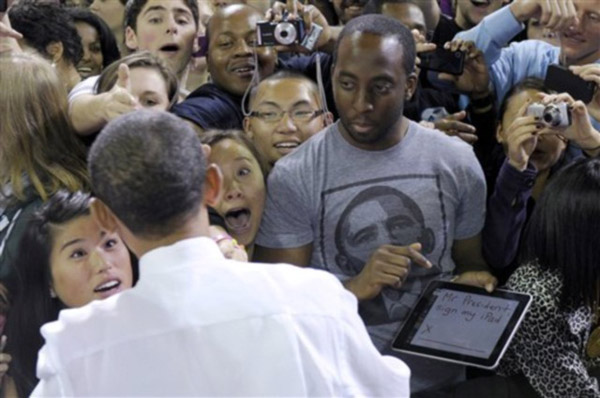 At a recent rally in Seattle, Sylvester Cann had President Obama sign his iPad. Running the Adobe Ideas app on the tablet since "the President doesn't sign autographs along the ropeline because pens can be used as a weapon," Cann was able to get what he claims to be the first Presidential autograph under these conditions.
"Secret service was leery about the idea, but they warmed up to the idea and the President thought it was cool," Cann wrote Wired.com. "He looked slightly surprised, but proceeded to use his finger to scribble on the iPad."
Cann has set up a Google webpage to showcase the signature and a video from the signing as well as to track media mentions of the event. It's named, simply, "I figured, 'Why not ask?'"