Margaret Atwood Draws Comics for Two Lucky Twitter Users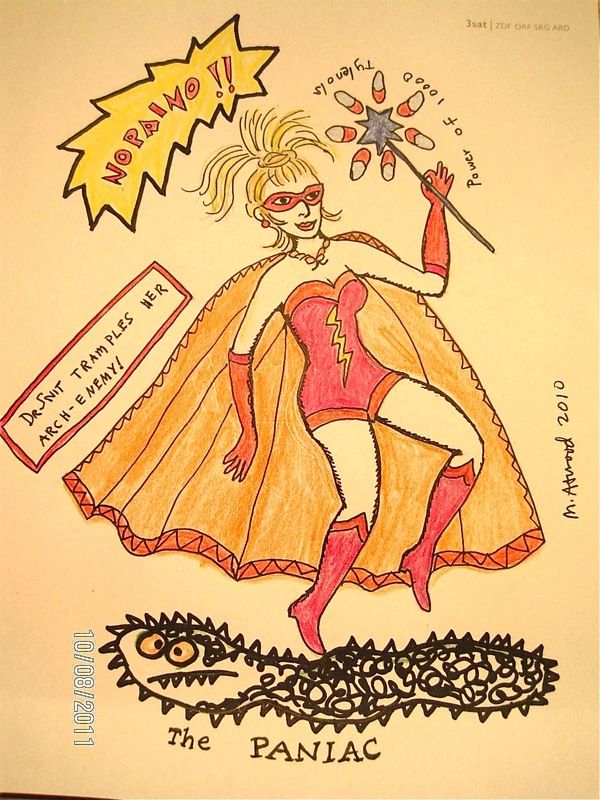 Some celebrities are awesome. Take the science fictiony writer Margaret Atwood. Two of her fans, @DrSnit and @kidney_boy, were talking about her books on Twitter one day. She noticed and retweeted them, and then something about the combination of names made her take a special interest.
She imagined the two as superheroes and wrote to them saying, "I'd like to design your Kidney Boy and Dr. Snit superhero comix costumes." A month went by and then out of the Twitter blue, came the two hilarious drawings you see here. @Kidney_Boy, aka Joel Topf, MD, a nephrologist in Detroit, related the whole experience today on his blog, Precious Bodily Fluids.
All of which proves that Atwood, who wrote about her Twitter experience for the New York Review of Books, is at the top of the Twitter celebrity game.