Hey, For $250, That Nook Looks Pretty Good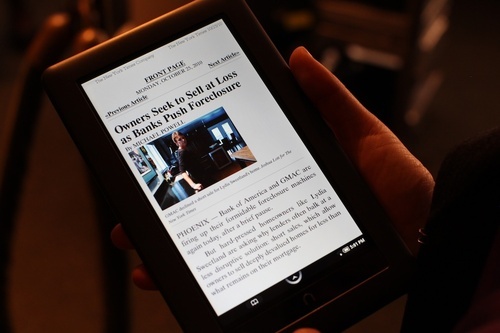 Barnes & Noble introduced its improved Nook e-reader today, a 7-inch, full-color tablet running the Android operating system.
I can't say that I was burning with excitement about a new Nook. After all, the iPad has a kind of cachet and polish that the Nook just doesn't. On the other hand, at $250, just half of the iPad's price, I could see buying one. Not as a keyboardless mini-computer but just as a content reader for book, magazine, and newspaper content. For that, regardless of what Chairman Steve says, the 7-inch size (about the same as a paperback book) is perfect for tossing into a bag.
Perhaps the larger point is that perhaps the tablet market won't be quite as winner-take-all as it seems after the iPad's incredible run in the last few months. Maybe multiple devices will carve out and sustain niches serving a specific set of customers, even as the iPad becomes the all-purpose device in the center of the industry.