Flickr Data Miner Uncovers Record-Breaking Whale Migration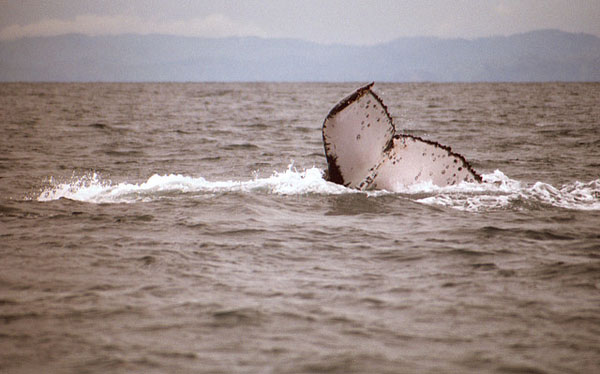 Whale 1363 was first spotted by scientists in 1999 off the coast of Brazil swimming with another humpback. After taking skin samples, the scientists entered the female into the Antarctic Humpback Whale Catalogue, an exhaustive library built up since the 1970s. More than a decade later, a research scientist working at the College of the Atlantic recognized the tail pattern on Flickr and went to work piecing together an unbelievable journey using photographs uploaded to the service: The whale had traveled more than 6,000 miles between two breeding grounds, longer than any previously recorded migration.
The remarkable voyage of whale number 1363 from one breeding ground to another is a scientific discovery for the social-networking age -- a study made possible both by vacation photos posted on Flickr and an exhaustive library of photos of whales' tails that scientists have built since the 1970s.

"This to me is just an incredibly exciting way of reminding people they are our whales -- they're not the biologist's whales,'' said Gale McCullough of Hancock, Maine, who has become a liaison to Flickr for the Allied Whale research group at the College of the Atlantic in Bar Harbor, Maine. She regularly scours the popular website for humpback whale photos and uses expertise she's honed over more than three decades of identifying whales by the shape and color of their tails, as well as the patterns on the undersides. Each whale's tail, or flukes, is distinct.
Read the fully story at the Boston Globe.
Image: Freddy Johansen/Flickr.