Benoit Mandelbrot the Maverick, 1924-2010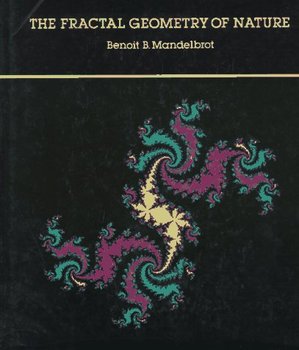 The world is mourning the loss of the mathematician
Benoit Mandelbrot
, who may have established a record by earning tenure at Yale in 1999, 75 years after his birth. (There's an excellent older profile of him by James Gleick
here
.)
What took so long, given that his 1982 book The Fractal Geometry of Nature had become one of his field's most influential works? Flying in the face of the Establishment with unconventional ideas and methods, creating what the historian and philosopher of science Thomas Kuhn called a paradigm shift, is highly esteemed in academia -- until somebody actually does it.
Which came first, Mandelbrot's alleged rock-star attitude or the condescension of many of his mathematical peers? All I can say is that as a science editor I knew him slightly -- unfortunately never succeeded in publishing any of his work -- and found him to be an unassuming person with a wonderful sense of humor.
According to the Times obituary, Mandelbrot described his own career between his prestigious early education and his ultimate university appointment as "a very crooked line," like the irregular surfaces he studied. I'm no expert on Mandelbrot's life or work, but it's also worth considering that the opponents of mavericks also play a constructive part in their thinking, provoking them to better and sometimes even bolder ideas.
In the humanities, William H. McNeill's groundbreaking Plagues and Peoples (As a recent Ph.D.advisee, I was a research assistant on the project) was originally turned down by a major academic publisher, as he explains in a recent feature in the University of Chicago Magazine:
A medical historian at Oxford University Press rejected the manuscript, calling it too speculative. McNeill agreed, but he had made a decision early in his career to embrace speculation. Shying from it, he says, "is a terrible mistake for a historian to make, because sometimes things that are important are not written down. And sometimes the things that are written down are not true."
Likewise in science, some valuable ideas may be hard to prove rigorously. The work of
Alfred Wegener
, the German meteorologist who first proposed the theory of continental drift, took decades to be considered seriously and ultimately accepted, despite clear early evidence in the shape of the continents and the global distribution of plants and animals.