Apple's Retail Stores vs. Disneyland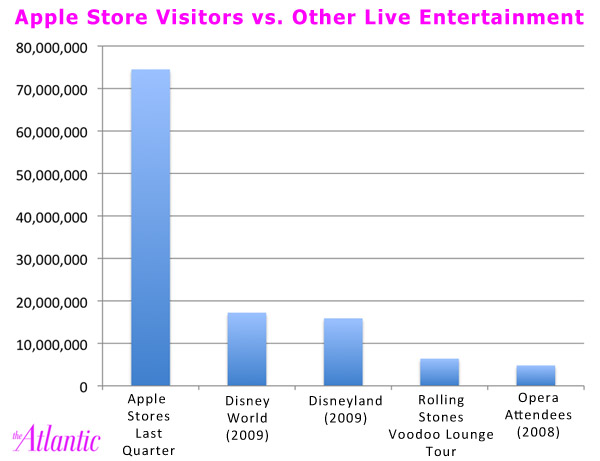 On Apple's earnings call, you probably didn't catch that Apple set a new retail foot traffic record last quarter, what with all the iPad supply fears and Steve Jobs ranting. But they did: more than 74.5 million people went to one of the 317 Apple stores across the world.
Only a small percentage of them actually bought anything, but that's the point. Apple has managed to transform *hanging out in their stores* into entertainment. Of course, kids have been loitering in malls for decades, but the Apple store experience is far more specific. It's about playing with all the neat Apple stuff.
The crazy thing is that the company's reach and popularity mean that a big chunk of the world's rich youth are all experiencing the APPLE STORE TRIP together. I think it will be a cultural touchpoint for decades -- like the cinema of Fellini's Italy or the department store in turn-of-the-century America -- even if Apple wanes.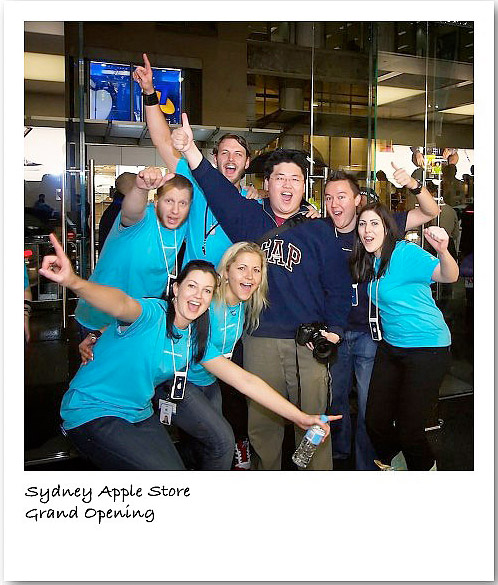 Data sources: