Ain't No Traffic Like Yahoo Traffic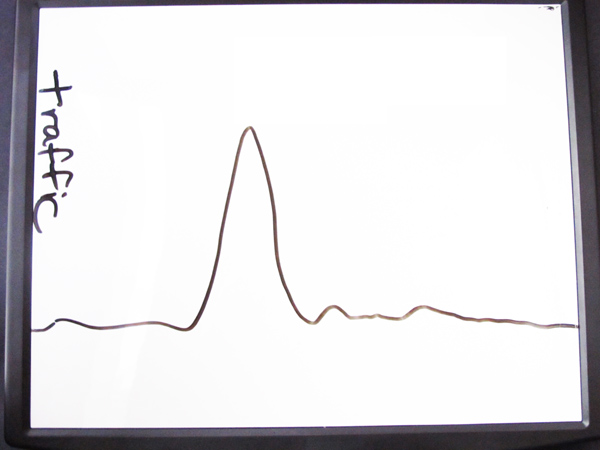 If you work in online media, you probably don't need to tell me what the graph above shows. Only one website can serve up the kind of traffic that makes your Digg frontpages, Reddit hits, and Drudge links look puny by comparison. That website is Yahoo.
It sounds crazy, but across the media landscape Yahoo is baked into many sites' statistics. They can send as many uniques to your website in a few hours as you get for the whole rest of the month. And if you get a slideshow Yahoo'd, forget about it, your traffic stats will look like the chart above for a year.
Now, we read in the Wall Street Journal that AOL and some private equity firms are thinking about buying Yahoo. There's a lot of skepticism about the deal. New York venture capitalist Matt Harris tweeted, "As @pmaeder (the yoda of VC) once said to me: tying two rocks together won't make them float. /cc: yahoo, aol mgmt." Wired's Epicenter blog editor, headlined his article on the possible deal, "Yahoo + AOL = Really?"
But perhaps AOL is really serious about becoming a real media company and Tim Armstrong is serious about becoming a media mogul. Combine TechCrunch, the local blog network Patch, and AOL's buttoned-up journalism efforts like PoliticsDaily with the Yahoo traffic machine... and maybe you've got something?
That'd be bad news for the rest of the Internet as Yahoo traffic stopped propping up everyone's unique visitor and pageview counts. Already, the site has been keeping far more of its front page links within its own domain.