Old, Weird Tech: Parachuting Sheep Edition
Unable to stand the taste of prepackaged foods, the Italian Army had live animals dropped in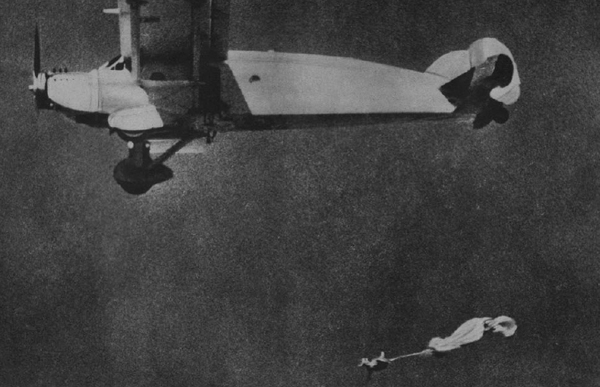 Italians love their food. And they love it fresh. You know this. What you might not know, though, is the lengths they will go to in order to enjoy a fine dining experience.
When the Italian army advanced across the Danakil Desert in north-eastern Ethiopia during the Second Italo-Abyssinian War, it was crucial that they travel with as little as possible. The desert, named by National Geographic as "The Cruelest Place on Earth," is pockmarked with volcanoes and known for its oppressive heat. With 120 miles of nothingness ahead of them, the troops had to move fast.
Enter the flying supply column, a new idea in warfare at the time, but one that would be used again in future conflicts. Twenty-five planes carried water, ammunition and rations for the Italians as they advanced on Emperor Haile Selassie's Army of the Ethiopian Empire. As they supposedly refused to eat the standard pre-packaged processed food that accompanied most armies and because fresh meat would spoil in the extreme temperatures of Danakil, the supply planes dropped living animals for the troops to butcher and cook. By the time the army had finished their trek, seventy-two sheep and two bulls had been pushed from planes, parachutes strapped to their backs.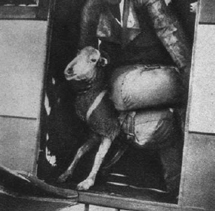 This wasn't the first time, though, that sheep were subjected to flight. After being sketched out by Leonardo da Vinci in the late 15th century, the development of parachutes advanced slowly. Not until 1617 did Fauste Veranzio jump from a tower in Florence with an invention similar to that seen in da Vinci's drawings. And it was more than 150 years later, in 1783, that the idea was picked up again. This time,
Joseph and Jacques Montgolfier tested their design by dropping sheep and other animals from rooftops
. It is said that the brothers' seven-foot frame parachute worked as planned on one of the animals. There's no telling how many came before it.
Images: Click: The National Picture Monthly (Vol. 1 No. 7; August, 1938) via OldMagazineArticles.com.