Old, Weird Tech: Huge Spatula and Bacon Skates Edition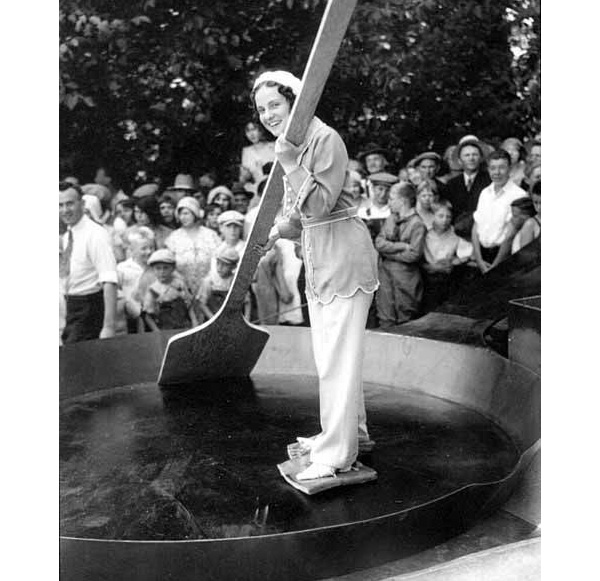 Ok, I admit it: there's no tech hook to this post. But I would be failing in my duties as your faithful Internet curator if I'd come across a photo of a young woman with bacon tied to her feet standing in a giant skillet holding a huge spatula and declined to post it.

So, yes, this photo was taken in November 1931 in Chehalis, Washington at the town's Egg Festival. The occasion was a try to break the world record for largest omelette. Two women tied bacon to their feet and skated around the warming skillet to grease it. Then a team of chefs cracked and beat 7,200 eggs and made a breakfast delight.
Vern Gorst, a self-taught pilot and entrepreneur was on-hand to capture the momentous occasion. He donated his photo collection to the University of Washignton, who
uploaded it to Flickr Commons
.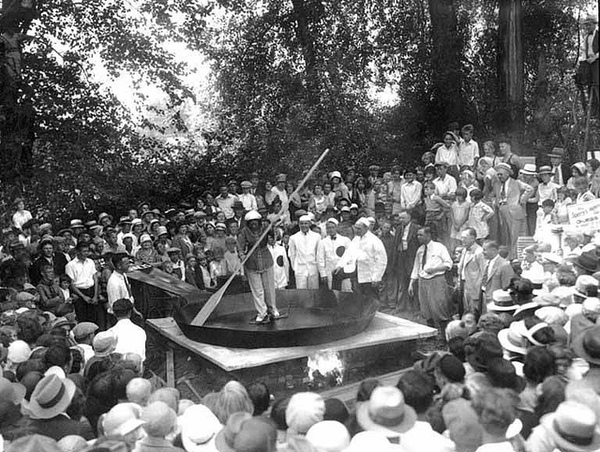 In case you wanted to see how you tie a huge slab of bacon onto a lady's feet, this is how: