Latest Twitter Hack Is Just 15 Lines of Code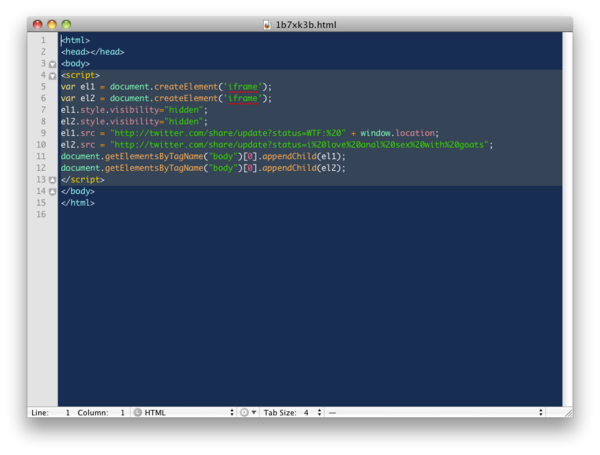 Twitter was hit with another little exploit today. This time, a 15-line script caused users who clicked on a link labeled "WTF" to automatically Tweet about how much they liked amorous relations with goats.
Metafilter's Mat Howie posted a screenshot of the hack's code to his Twitter feed. It's an itty-bitty thing, about the opposite of the massive Stuxnet worm that's been the talk of the security world this week.
It was the second time this week that the microblogging service's users spread a virus among themselves.
Twitter has fixed the loophole that allowed the hack to work.