Extreme Sensor Tech Could Help Predict Volcanic Eruptions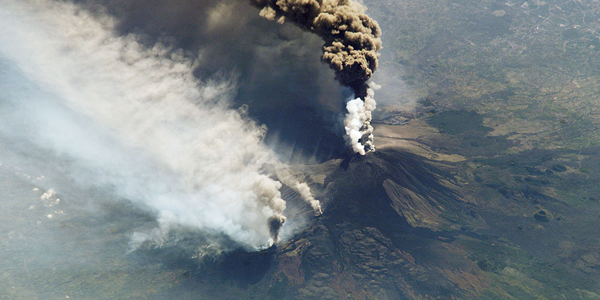 When Mount Pinatubo blew its top in June of 1991, it claimed the record as the largest volcanic eruption in living memory. As it had been nearly five centuries since the volcano's last known activity, nobody suspected a thing until a couple of months before the blast, when a series of small earthquakes shook the surrounding villages. More than 800 people died after the eruption, but the response was considered a huge success for volcanologists -- those who study the geological phenomena related to volcanoes -- as early predictions allowed for the evacuation of tens of thousands of people.
But maybe those 800 people could have been saved. New incredibly rugged instruments lowered right into volcanoes may give scientists the data they need to make better predictions.

Alton Horsfall and Nick Wright at the Center for Extreme Environment Technology of Newcastle University found a way to use silicon carbide in the creation of electronic components. They have developed sensors that can work in environments up to 600 degrees Celsius, or more than 1,100 degrees Fahrenheit. The material currently used, plain silicon, melts at less than one third that temperature.

The sensors -- if somebody purchases them (while silicon is "dirt cheap," Horsfall said, silicon carbide is not) -- can be lowered into the mouth of a volcano where they will pick up changes in emerging gases. Changes in the composition of the gas mix can portend an eruption. Today, volcanologists study these changes, but only with readings picked up by boxes placed far from the volcano's active core. Horsfall predicts that, with more research and his sensors, scientists will be able to accurately predict eruptions days in advance, giving those within the blast radius time to evacuate.
There's still work to be done: Horsfall and Wright plan to spend the next few months fitting the sensors into cases the size of iPhones and figuring out how they power can themselves using thermal gradients, vibration and ultraviolet light.
And even if they don't end up used to give evacuees more precious time, Horsfall envisions big money flowing in from big industries -- defense, aerospace, oil and gas -- because they, too, work in extreme environments.