7 Tricks TV News Producers Use to Make Computers Exciting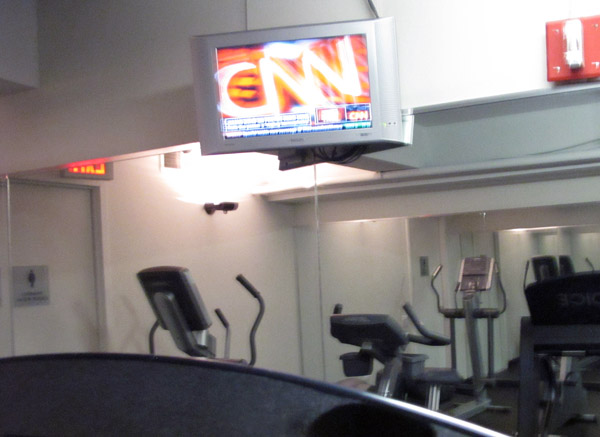 Headphone-less, I was reduced to watching CNN with the sound off as I ran in the swampy basement of the Watergate. It's a weird experience being forced to concentrate on the "cinematography" of the news network, such as it is.
But it approaches surreal when anything computery comes on. Not that I blame the TV news guys: Someone sitting at a computer is one of the least telegenic events on Earth, and yet that exact activity often requires news coverage. What's a producer to do?! Maybe try faking it.
Here are seven tricks we've noticed TV news crews using that make working on a computer seem as fun as a spin through a house on MTV Cribs.
Imagine each of these techniques being yelled out by a stressed-out young guy who wishes he was Scorsese.
(Stream these videos on our site without clicking through to YouTube. We've got the best moment cued up for you.)
Fast zoom out from the keyboard close-up!
Overlay the mundane computer actions with 0s and 1s!
Keyboard typing in a suspiciously darkened room!
Extreme close-up on blinking lights!
Alternate the slow and fast pans along random servers and stuff!
Canted angle screen zoom in!