WikiLeaks War Data Visualizations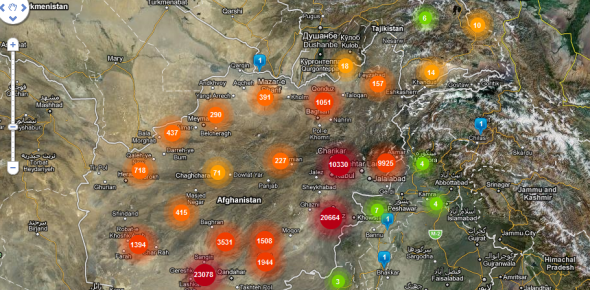 When the WikiLeaks war data was released last month, the best visualizations of the data came from the three newspapers that received it early. We produced our own rough visualizations, but it was only a matter of time before some serious illustrations popped up.
Wired's Noah Shachtman points to one such series of maps compiled by Drew Conway, a New York University political science graduate student. Using open source statistical tools, Conway mapped the spread of reported combat by year (below). "The results are unnerving, like stop-motion photography of a freeway wreck," Shachtman wrote. He also linked to some interesting illustrations at Visualizing Data.
The Danish newspaper Extra Bladet also appears to have beautifully mapped out some 70,000 of the records, as shown in the screen shot above. Zoom in close enough on the Google map and you can click and view each of the incidents, how the incident was categorized and how people were killed or wounded.
(h/t Zach Seward for the Danish newspaper link.)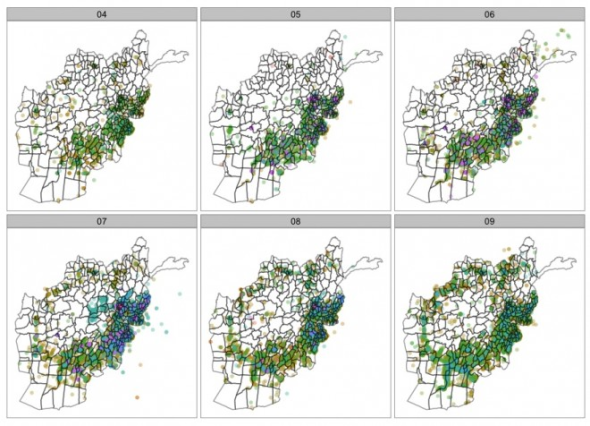 Image credits: Top of post (Extra Bladet); Above (Wired.com)