The Monument to China's Manhattan Project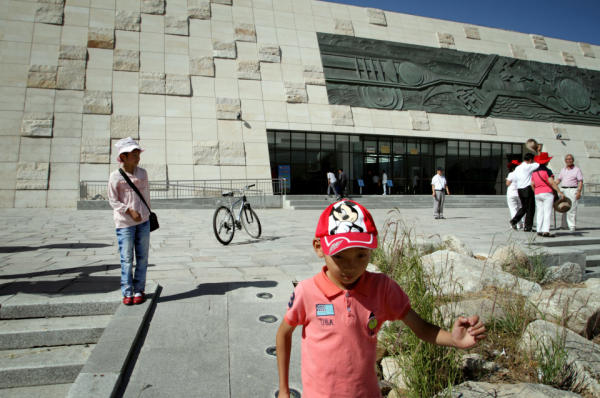 Becoming an atomic power stands out in the timeline of a nation, for good or for ill. In the U.S., the Manhattan Project, carried out in secret during World War II, is probably our most famous scientific project outside Apollo. It's a part of our national mythology -- and a point of pride.
The Chinese effort to build the bomb has a similar cachet, the Globe and Mail reports from Xihai, China, the small Tibetan town where the work occurred. The group of scientists was called The Ninth Academy, confirming the rule that secret nuclear development programs must have mysterious and intriguing names.
The Ninth Academy began its work in the late 1950s, after Chairman Mao decided that China needed a nuclear weapon to be taken seriously by its chief rivals, the United States and the Soviet Union. The detonation of China's first atomic weapon on Oct. 16, 1964, in the deserts of the country's westernmost province of Xinjiang caught U.S. intelligence analysts by surprise. Unaware of the progress being made in secret at the Ninth Academy, they had believed China was years away from developing its own weapon.

In the centre of Xihai stands a nondescript building that for decades was believed to be an ordinary post office. But a secret door leads to a staircase leading down to a warren of rooms nine metres beneath the floor of the post office - which was presumably considered a safe enough depth in the event of an accident on the surface - that was once the headquarters of the Ninth Academy.
In the photo above, we see the museum and interpretative center that has been erected on the Ninth Academy site. Though thousands of Chinese tourists visit the site each day, foreigners aren't allowed access.
The Globe and Mail piece also touches on what appear to be serious environmental problems stemming from the program.
[Via Kirstin Butler]

Image: Sean Gallagher/Globe and Mail.