The Magnetosphere Is Real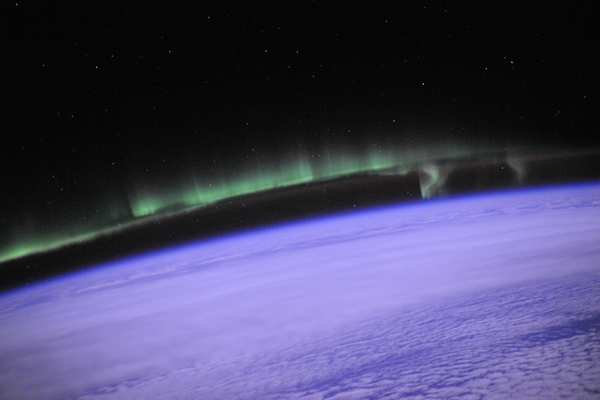 It's easy to forget that invisible things are actually real. Take air or subatomic particles: out of sight, out of mind, out of reality.
That's why this picture of the Earth's magnetic field interacting with the solar wind last week is so amazing. It makes the magnetosphere real. Far above the tops of the clouds, in seeming emptiness,
a fierce collision is taking place
, throwing off that eerie green light. And we can see it!
Astronaut Doug Wheelock was hanging out in the International Space Station watching this with his own two eyes, so
he snapped a photo and tweeted it
.