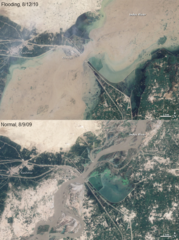 It's not exactly easy to comprehend fully the impact of the flooding in Pakistan. Fortunately, NASA's Earth Observatory posted two satellite photos today -- a before and after -- that help provide some context on the impact of the disaster. The photos show Kashmor, Pakistan, a city near the center of the country.
Check out the photos by either clicking the thumbnail to the right to see a stacked version (with the flooding photo on top), or by hovering your mouse over the photograph below (to reveal what the area looked like before).
The photograph depicting the flooding was taken on August 12, 2010, while the normal, "before" photograph was taken on August 9, 2009. Both images were snapped by the Landsat 5 satellite.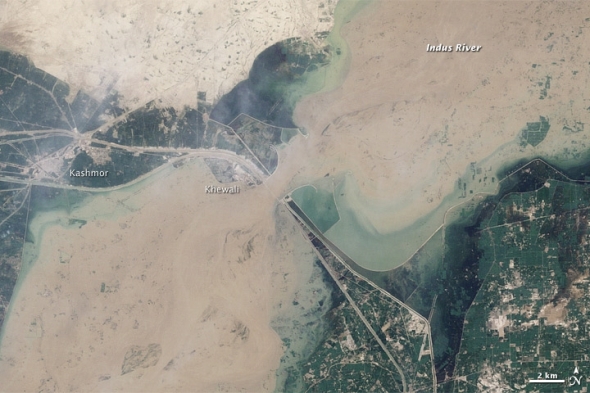 Flooding, 8/12/10