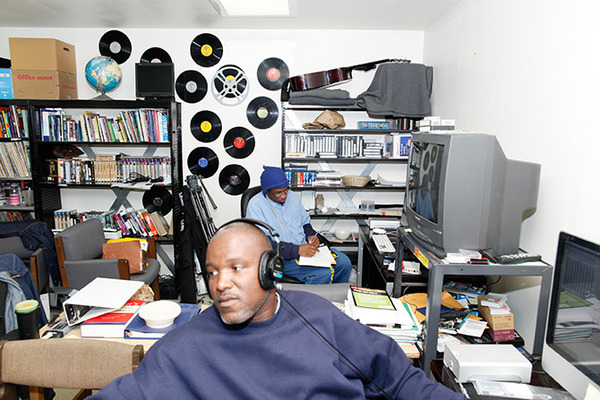 Ace photographer (and good friend) Jon Snyder went deep into San Quentin snapping photographs of inmates and the technologies they use. Most of the stuff is outdated -- and new acquisitions have to meet odd regulations requiring clear plastic housing for TVs and such. But a small group of inmates have access to a computer lab where they can mix music and learn video editing skills.


In the midst of all this throwback technology, there is an oasis of modern media in the aging big house.

A state-of-the-art computer lab, stocked with late model Macs and other computers, allows inmates to shoot documentaries as well as TV programs shown on the prison's closed-circuit cable system. None of the computers have internet access, but the prisoners' work is a bridge to people outside of the prison, on DVD and San Quentin's YouTube channel.
Read the full story at Wired.