Putting Your Favorite Mobile Device Under the (Literal) Microscope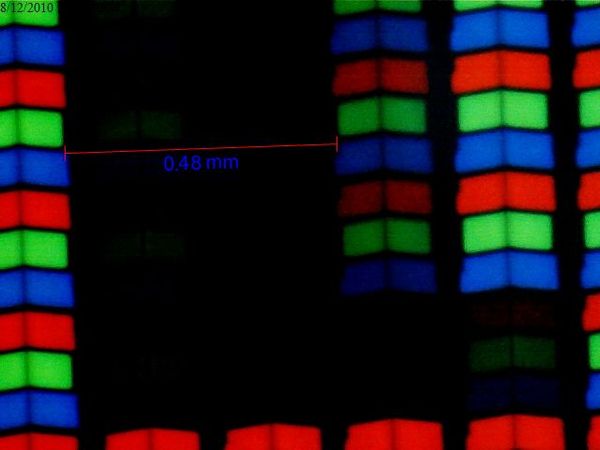 A tech blogger was messing around with a USB microscope when he turned it on his mobile devices. The results are oddly beautiful. What you see above is the iPad's display at 375x magnification. Paul Biba at Teleread did a nice follow-up, too, giving the iPhone 3GS and iPhone 4 the extreme close-up treatment.


While playing a bit more with it, I held it up to my computer screen and my Nexus One screen and could clearly see the pixels. Neat. Then I wondered what the Kindle's screen looks like close up. Quite different! I then compared the Kindle's screen at roughly 26x and 400x with the iPad's screen at approximately the same resolution.
Read the full story at BIT-101.
Robin Sloan has a really nice gloss on the allure of these images at Snarkmarket, too.
I find the Kindle's star­tling resem­blance to real ink on real paper really appeal­ing, and it makes me want to get my Kin­dle out again. I've been all-iPad for awhile now, but under the micro­scope, it's revealed for what it is: a very, very clever imposter...


I'm also quite moved--no exaggeration--by the images of real ink at 400X mag­ni­fi­ca­tion. Ah, right: it's tree-parts down there. It's a sticky black sub­stance slathered across the fis­sures of a flat­tened web of fiber. It's stuff. The words are the soul; the book is the body.