Old, Weird Tech: Plastic Snowstorm Face Protectors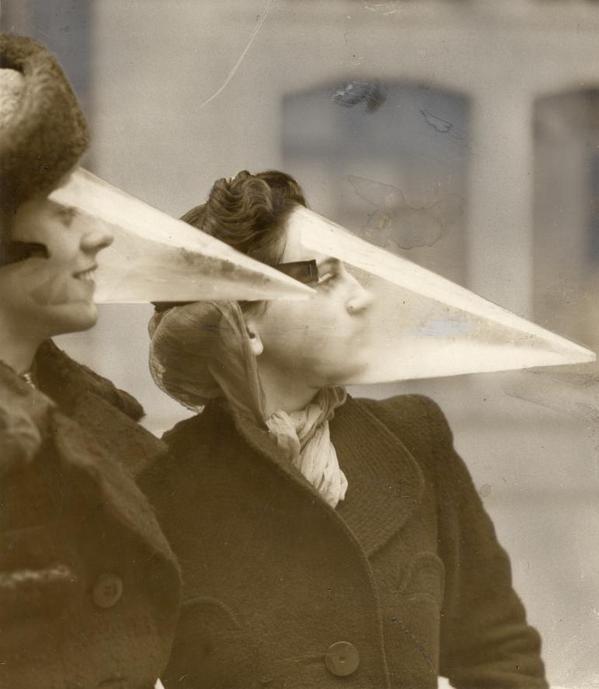 While trolling the Internet for photos to illustrate an upcoming story, I came across this particular failed experiment in headgear. We have little information about what's going on other than what's provided in the Netherlands Nationaal Archief's bibliographic record. It indicates that we're looking at "Plastic face protection from snowstorms. Canada, Montreal, 1939." In Dutch, these things have a name: Plastic sneeuwstormbeschermer.

The triangular plastic snouts also make the young ladies appear to be fans of the Manichean main characters from that staple of Mad Magazine, Spy vs Spy.