Old, Weird Tech: NASA on Flickr Commons Edition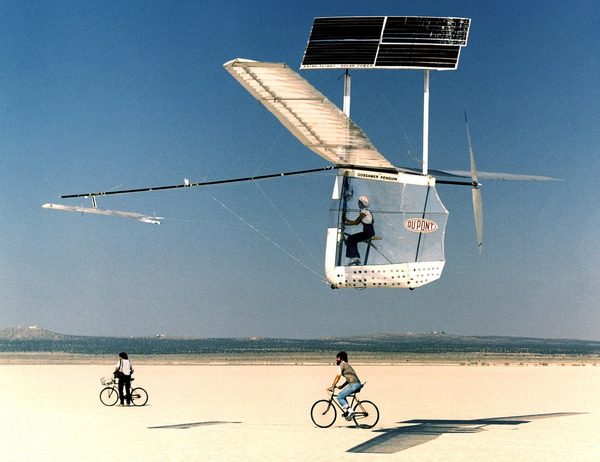 NASA has been at the forefront of social media use by government agencies, but it hadn't made a move onto Flickr Commons, where many institutions share public domain historical photos.
That changed today when NASA released a selection of its best photos around the theme of "beginnings." The Internet Archive already has a tremendous number of images from the space agency at NASAImages.org, but I think it's worth thinking of this group as a curated, searchable art show.
The images are split into three sections: Launch and Takeoff, Building NASA, and Center Namesakes. For pure visual appeal, Launch and Takeoff can't be beat, but Building NASA is surprisingly entertaining as an homage to Big Engineering. Namesakes is, predictably, a lot of older white guys posing for photos. But the early images of NASA leaders, like this one of Robert Godard at his launch shack, are stunning.
We pulled a few more good photos from the library. At the top of the page, you see the
Gossamer Penguin
, a very experimental solar powered aircraft. It's probably the weirdest NASA photo I've ever seen. And I've seen the
buttocks-molds of astronauts aligned outside a building
.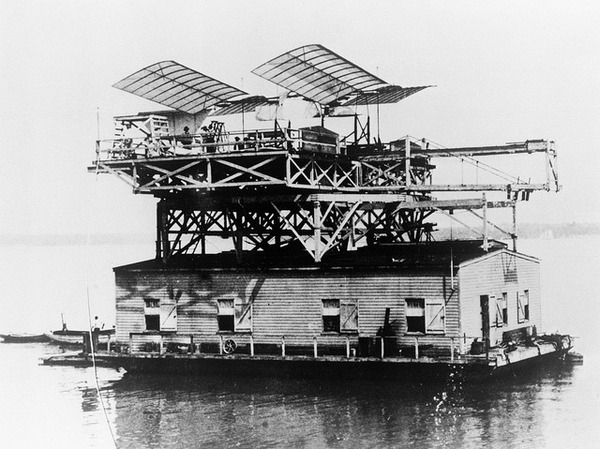 Above, you see the "aerodrome," designed by Samuel Langley. The early airplane was launched from the riverboat. It didn't work very well. This is what tended to happen: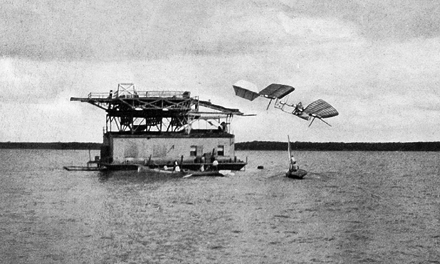 Note: Not the trajectory you want in a plane on takeoff.
And finally, below, a photograph of some of the people who turned out to watch the Apollo 11 launch. Norman Mailer circulated in that crowd. (Which reminds me: check out the University of Texas' Ransom Center's
collection of stuff that Mailer amassed writing about the space program
. Handwritten notes, first drafts, press materials. It's all wonderful.)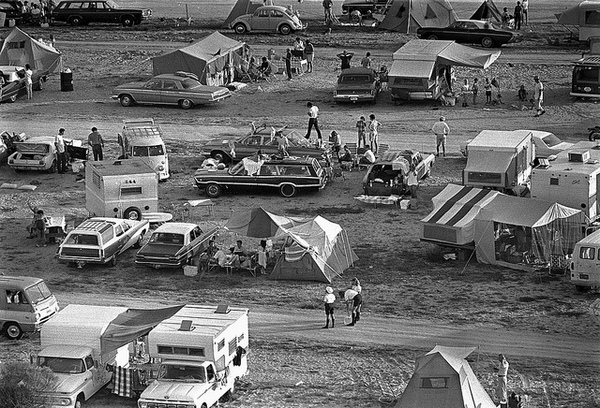 Images: NASA on Flickr Commons.