Now You Can Stream Netflix Movies to Your iPhone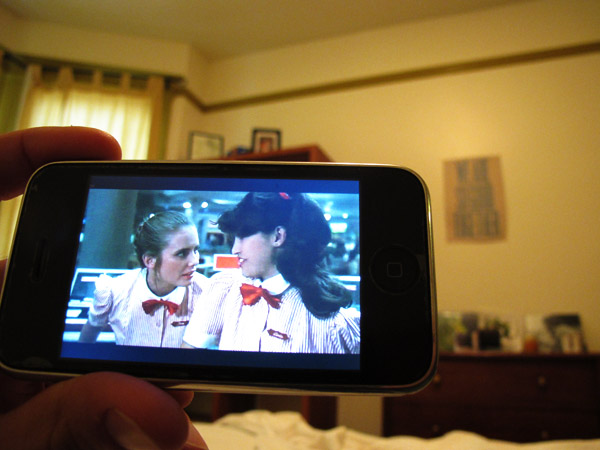 This is more of a public service announcement than anything else: You can now stream Netflix movies to your iPhone or iPod Touch. iPad users have had the ability to streat Netflix movies since the device launched this spring.
If you've got an account, you just download the app and away you go. On my iPhone 3G, it streamed very well over WiFi. I watched the first 10 minutes of Fast Times at Ridgemont High with no problems. If you've got a good 3G connection, the streaming is passable, once you get past the initial buffering stutter. One thing I noticed is that when you switch from WiFi to 3G -- walking around your house, for example -- you get booted out of your movie (a dropped movie?). Mercifully, when you get back into whatever you were watching, the app skips you to where you left off,.
Combined with yesterday's announcement that you can make free phone calls through Gmail, we're having a golden week for ho-hum convergence. Without a ton of fanfare, suddenly you make phone calls from your web-based email and stream movies to your phone. No big deal.
As nice as these new tools are, I do find myself wondering if I'll really use them much because they largely duplicate experiences I can already have. But you never know. Lifehacker already has eight interesting uses for Gphoning, and some of them seem likely to come in handy.


Image: Taking a little break from blogging. Alexis Madrigal/TheAtlantic.com.