New York City's Trash-Sucking Island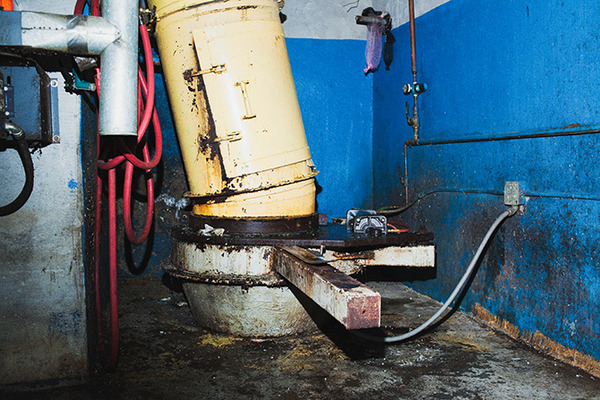 My old Wired pals have a great photo gallery up of Roosevelt Island's novel trash disposal system. Six 300-horsepower motors power the pneumatic system, which can zip trash around at speeds of up to 60 miles per hour. The system is one of only two its size; the other is located at Disney World.
The system of pneumatic trash-sucking tubes running beneath the surface of New York City's Roosevelt Island is either a quirky relic or a glimpse of the future, depending on how you look at it.

A network of 20-inch tubes takes garbage from the island's 16 residential towers, collecting from every floor, to a central collection point where it is compacted and trucked off the island. It is at once a simple and elegant solution to gathering trash, and an aging and complicated beast that needs a lot of upkeep.
Read the full story at Wired.
Image: Jon Snyder/Wired.com