Kanye West Tweets Paired with New Yorker Cartoons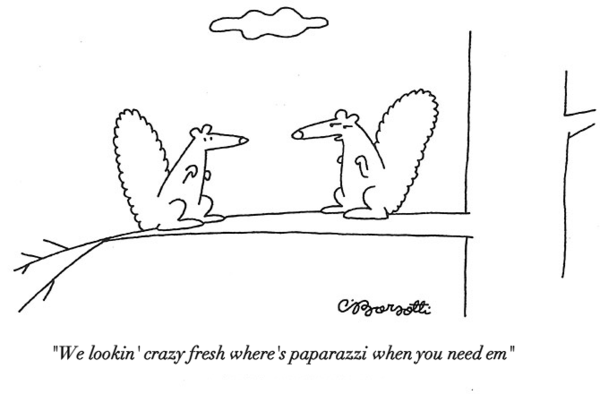 It is not big news that
Kanye West
recently started tweeting, but the slapdash insanity of his microprose is noteworthy. Internet mememakers like comedian
Aziz Ansari
and my good friend and Wired contributing editor,
Mat Honan
, have been satirizing it nearly from Kanye Tweet 0. (One of Honan's fine absurdist poems: "
RT @kanyewest I JUST SWALLOWED A RUBY WRAPPED IN EMERALDS! (they were not conflict emeralds. peace, yo.) PS: Grey Goose!").

And
now, we're already seeing the evolution of the Kantweet parody genre: Author Josh A. Cagan mashed up New Yorker cartoons with Kanye tweets. As you might expect, they are hilarious. Thank you remix culture!
Update! I stand corrected. While Josh Cagan has been cranking out the Kanyorker jokes,a kind reader informs me that it was Paul Sabourin (@paulandstorm) who got the mashups going.
See more Kanye-New Yorker cartoon mashups at @Joshacagan.