Finally, A Big Solar Thermal Plant Is Approved in the Mojave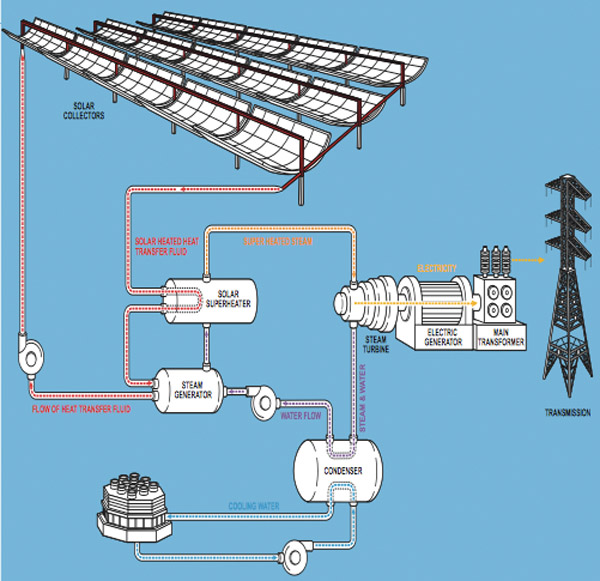 Veteran green journalist Todd Woody reports that the California Energy Commission has finally approved one of many pending solar thermal projects slated for the Mojave desert. Traditional power company, NextEra, received the license to move forward on a 250-megawatt plant. Unlike solar photovoltaics, which convert light photons directly into electricity, solar thermal plants concentrate the sun's heat to run a generator.
The first such plants were built in the Mojave Desert in the 1980s by Luz International, but when the company went bankrupt in the early 1990s, the technology stagnated. It has received renewed attention in recent years, but projects have taken years longer than anticipated to get approved by regulators.
California regulators on Wednesday approved a license for the nation's first large-scale solar thermal power plant in two decades.

The licensing of the 250-megawatt Beacon Solar Energy Project after a two-and-a-half-year environmental review comes as several other big solar farms are set to receive approval from the California Energy Commission in the next month.

"I hope this is the first of many more large-scale solar projects we will permit," said Jeffrey D. Byron, a member of the California Energy Commission, at a hearing in Sacramento on Wednesday. "This is exactly the type of project we want to see."

Developers and regulators have been racing to license solar power plants and begin construction before the end of the year, when federal incentives for such renewable energy projects expire. California's three investor-owned utilities also face a deadline to obtain 20 percent of their electricity from renewable sources by the end of 2010.
Read the full story at The New York Times.