8 Steps to Pirating Vinyl Records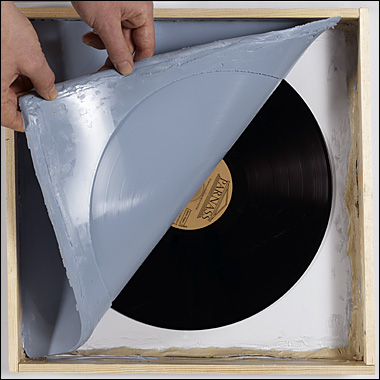 It only requires a handful of materials and you can use the cast to make multiple copies.
Here's a great DIY method to copy a vinyl record, making a copy that you can actually play on a turntable. The German website Zeit.de had this article up in German, however it's now unavailable, and only available via archive.org.

Here it is in it's full form, translated into English.
Read the full story at SynthGear.
[via Nasher Museum Blogs.]