The Strength of North Korea's Code
The Daily WTF, a site dedicated to poorly written code (which isn't always a bad thing!), uncovered a gem in the source of North Korea's official site.
To make something bold in HTML you have to flank it by "strong" tags, like <strong>so</strong>. The coder behind the North Korean site apparently got a little carried away and repeated the tag nearly 900 times in a row: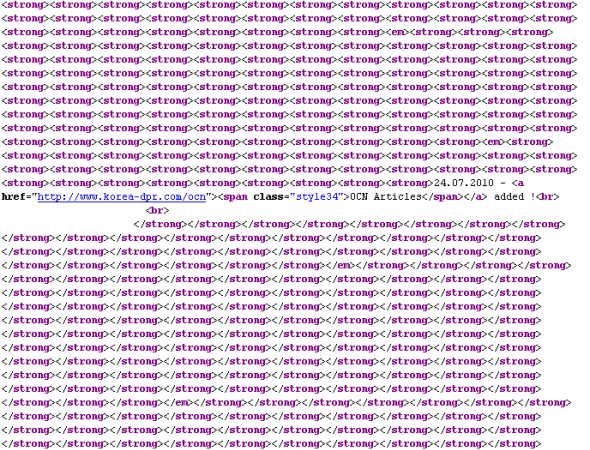 True patriotism. Also, you should listen to this 2003 National Public Radio interview with the site's then-webmaster, Alejandro Cao de Benós. We reached out to him to see if he's still maintaining the site. (Seriously.) Expect an update if he responds.