Should Magazines Tag Advertorial Content for the Google Bots?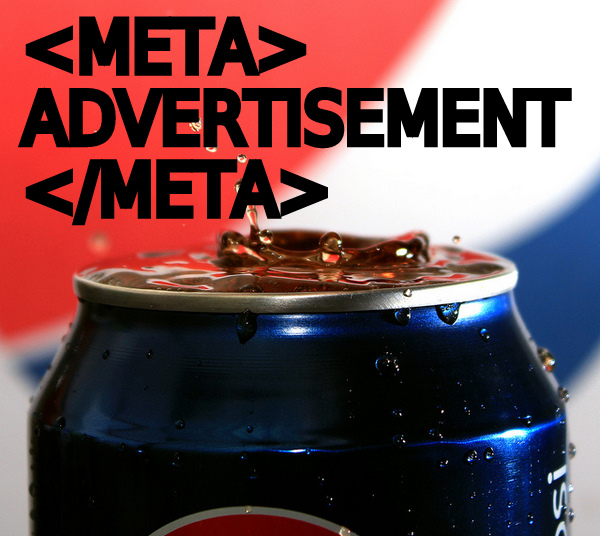 There's been quite a row in the science blogging world in the last week over Pepsi's purchase of a corporate blog on SEED Magazine's ScienceBlogs. Many of the network's bloggers responded with outrage over the intrusion of advertorial content into their midst.
Several high-profile bloggers left the fold including Rebecca Skloot, author of
The Immortal Life of Henrietta Lacks
, and David Dobbs, who wrote a
dynamite piece on the science of success
for
The Atlantic
last year.
The Pepsi blog was eventually pulled, but it raises some fascinating questions about the relationship between advertorial and editorial in the digital space. Many paper magazines and other publications run advertorial content on their pages, but the Internet has changed the rules of the game. We're no longer just writing for humans, but for machines, too. Most saliently, when Google News indexes the ScienceBlogs domain and places its stories into the rotation, there would be no differentiation between editorial and advertorial content. Until you'd clicked through to the site, there would have been no way to tell the difference between the two stories.
But there could be a technical solution to this problem. Another science writer, John Pavlus, suggests that a meta-tag, essentially a stage direction for Google and Microsoft's bots, be developed marking all advertising as what it is.
The wrinkle that made the PepsiGate problem finally resonate with me was when someone remarked that Google News's "dumb" bots will crawl the SB site and feed material to GN equally, whether it's actual news/editorial or sponsored/"corporate shilling" content... Just kind of interesting that the spillover between edit and ad can taint things far beyond the literal boundaries of ScienceBlogs.com...

A new web-savvy set of American Society of Magazine Editors rules should call for a mandatory meta tag on crawled content that can tell a robot whether it's edit or ad. But that might be asking too much (or just be a silly idea).
I don't think it's a silly idea at all; it's a simple way to recognize that some of our most important readers these days are robots. And if such a rule comes out of what came to be called PepsiGate, it might make the whole debacle almost worthwhile.
Update 5 pm PST: Reader connectme360 makes a great point in the comments: "Given the myriad shades of gray in terms of the advertising/editorial Chinese Wall, I'd go a step further and devise <META> tags to describe the entire supply chain. You'd get attribution for the author, editor, photographers, etc. for a piece, as well as what the licensing looks like."
Image: Modified from flickr/mmarshall.