Robots as Warriors, Problem Solvers, and Art: Aspen's Maker Faire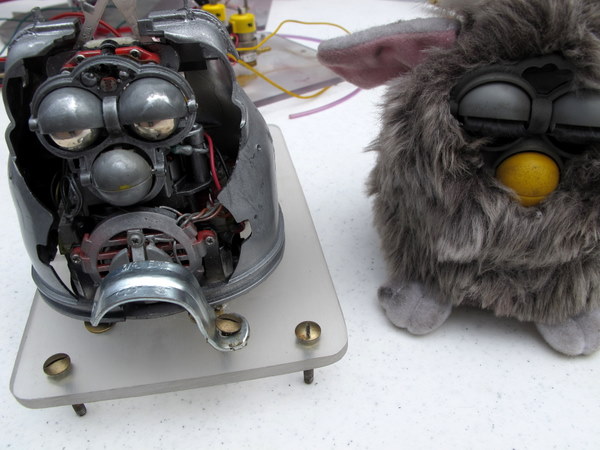 Over the last five years, an eclectic bunch of electronics tinkerers, designers, and geeks have coalesced around a new self-identification. They are makers, and as the name suggests, they are defined by what they build.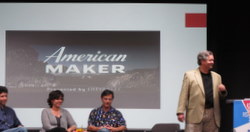 While makers have been nearing the mainstream in the Bay Area, where the annual MAKE magazine sponsored Maker Faire draws 80,000 people, its impact is just beginning to be felt in other areas of the country. While on Friday at the Aspen Ideas Festival, MAKE founder Dale Dougherty made the case for the social utility of making, Saturday's Aspen Maker Faire focused on the fun side of the movement.
Above
: Metal worker and
robotic artist Ira Sherman
 had several of his mechanical sculptures on display, including this reworked Furby, the once-popular toy for children. 
All photos credit: Alexis Madrigal/The Atlantic.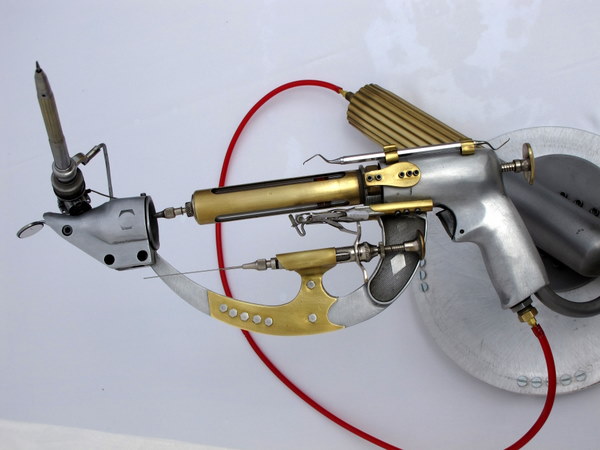 Not all Sherman's designs are so cute and cuddly. This gorgeous take on the tattoo gun, for example, looks able to inflict serious damage.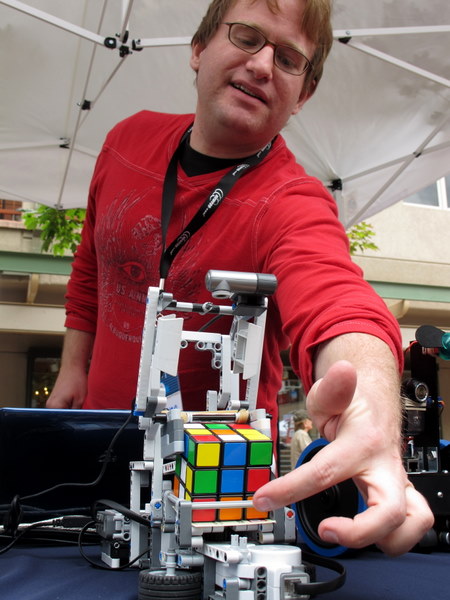 Steven Gentner, founder of
Roborealm
, a machine vision company, built this Rubix cube-solving bot to showcase his technology's strengths.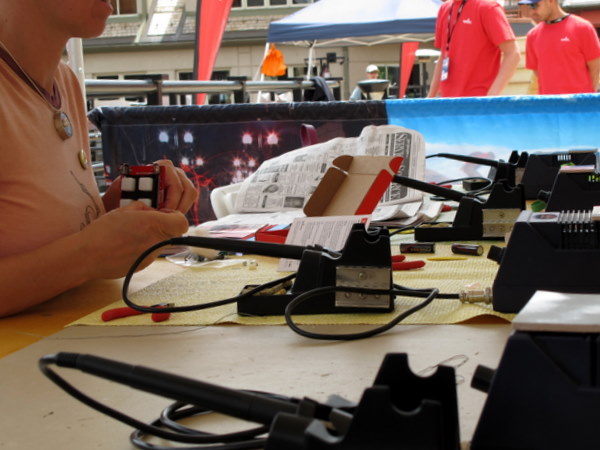 Sparkfun Electronics
, makers of kits and parts for do-it-yourselfers, set up a bank of soldering irons for new makers to try their hands at creating simple gadgets.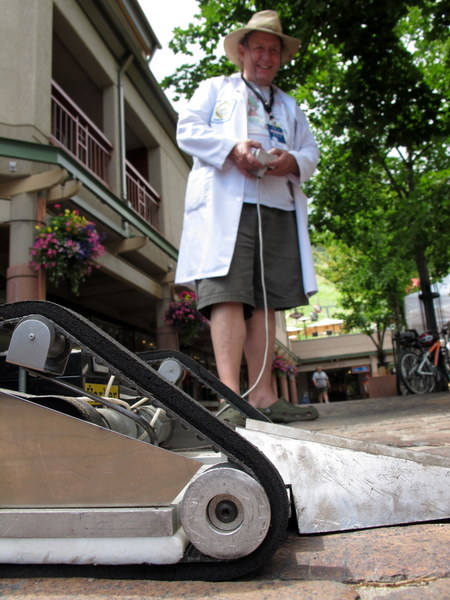 Maker John Morse, owner of DuBach Tool Company, shows off a fighting robot of his own design.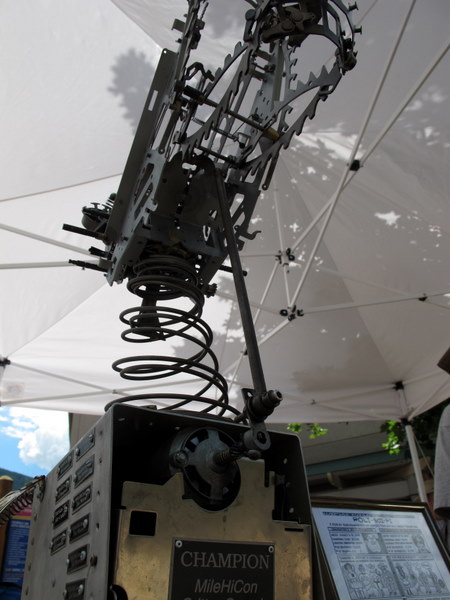 This robotic dinosaur head sculpture goes to the winner of a robot fighting competition held in conjunction with MileHiCon, a Denver science fiction convention.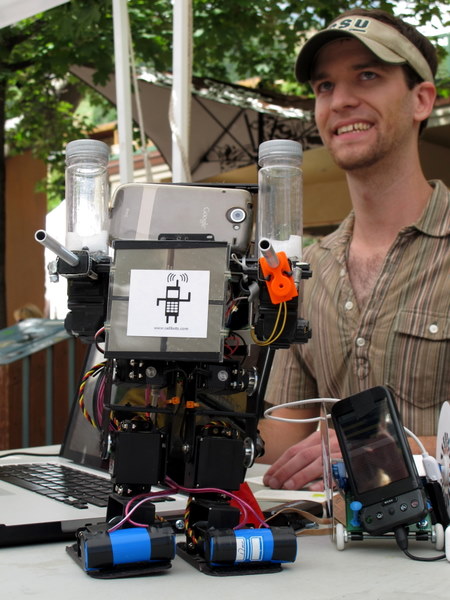 Darrell Taylor, senior roboticist at
All Things Geek
, built this robot, nicknamed Miss Alignment. The bipedal fighting robot can shoot BBs, and is controlled by the Google Nexus One cellphone you can see in the photo. His company builds kits for using cellphones to control robots.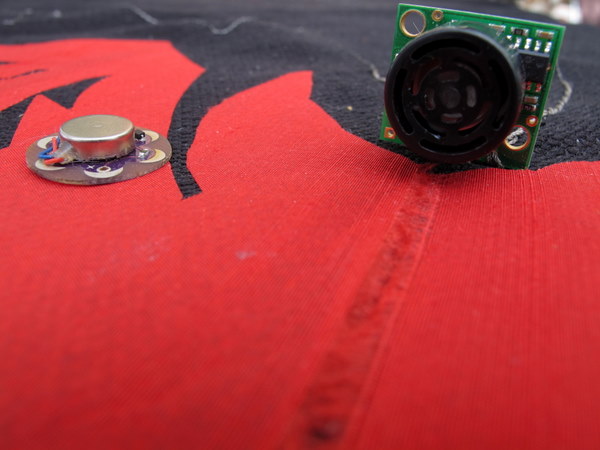 Lynne Bruning, a Denver native, creates high-technology clothing that incorporates conductive thread and sensors. At the Aspen Maker Faire, she displayed a new prototype for a virtual cane for the blind that could be built right into a garment. The small gadget at the right is a rangefinder, which is attached to the vibrator at the right.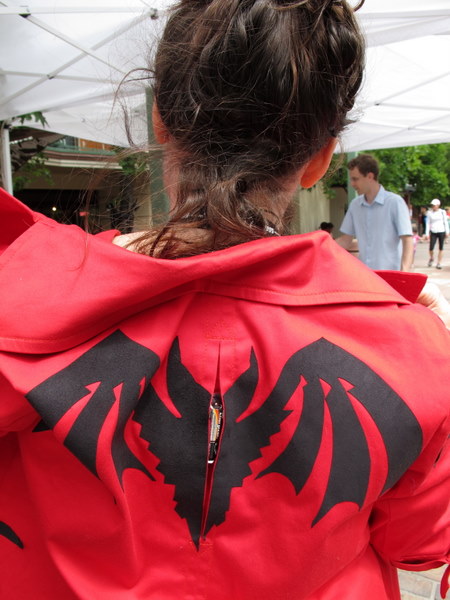 The inspiration for the garment is the bat's echolocation system. The vibrator from the photo above is located at the base of the neck in the early implementation.