Meet the Zedonk, the Zebra-Donkey Hybrid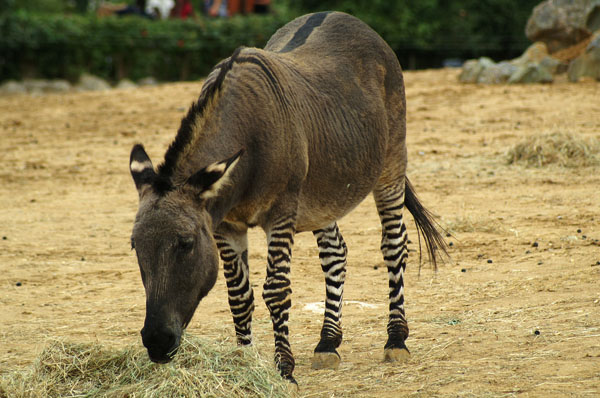 A rare cross between a donkey and zebra was born last week at the Chestatee Wildlife Preserve in Georgia. The new baby "zedonk" is the latest in short line of the hybrids.
"Donkeys and zebras don't usually mate, but zedonks turn up occasionally. In 2005, a zebra gave birth to a zedonk in Barbados, according to the news website Science Daily," the AP reports. "And in the 1970s, three zedonks were born at a European zoo to a donkey mother, according to the website of Britain's Colchester Zoo."
Now, the zedonk can finally take its place in the menagerie of weird hybrid animals like ligers, wholphins, and camas (camel-llama mixes), all testaments to the power of "love" to transcend all obstacles, even speciation.
At the top of this page, you see a flickr image by Tim Ellis of one of those British zedonks.
Via @Wired