Infographic: Reddit Versus Digg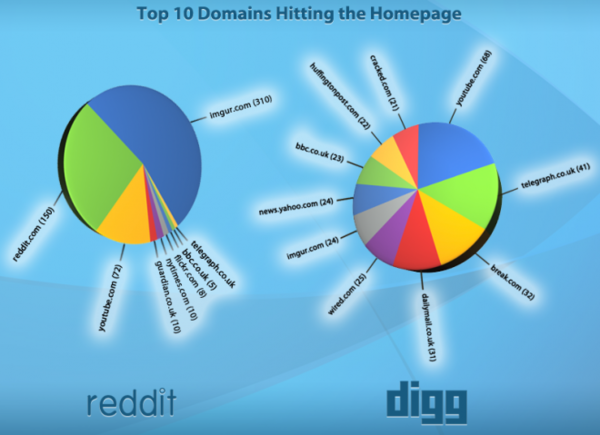 Reddit and Digg are both social media sites in which users submit large numbers of stories from which a small number are selected to "go popular." The process is nominally driven by voting. The interesting thing is: the tools are similar, but their communities and social norms aren't. This useful graphic from
Rate Rush
highlights these differences. It displays the top 10 domains that made the homepage from each site. Ryan Singel points out a few key points:
More than half of the popular Reddit links go to pics hosted on Imgur, a photo-sharing site created by a Redditor, while Digg's top destination is YouTube.
Reddit is also highly self-referential, with over a quarter of the top links pointing to Reddit.com.
Read the full story at Wired.