Image of the Day: Bowling Ball Lumbering
A practice that worked about as well as you would expect.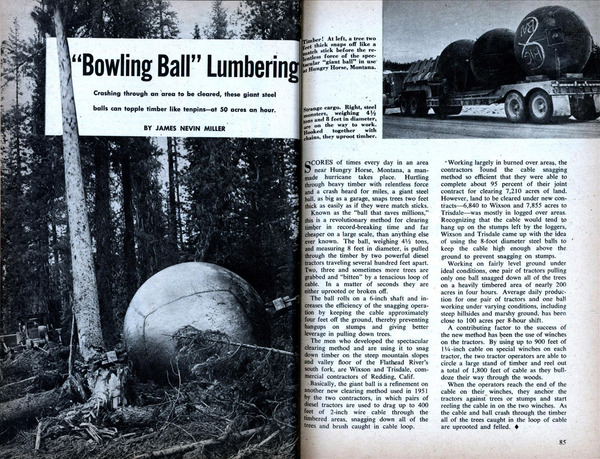 Oh, the days of yore, when it seemed like a good idea to log the trees near Hungry Horse, Montana by sending four-and-a-half ton steel balls careening through the forest.
"SCORES of times every day in an area near Hungry Horse, Montana, a man-made hurricane takes place. Hurtling through heavy timber with relentless force and a crash heard for miles, a giant steel ball, as big as a garage, snaps trees two feet thick as easily as if they were match sticks," the 1953
Mechanics Today story
begins. "Known as the "ball that saves millions," this is a revolutionary method for clearing timber in record-breaking time and far cheaper on a large scale, than anything else ever known."
Wow.
Via
Tim Maly